Apple's iPhone 5s and 5c rollout continues in 35 countries, online stores close in preparation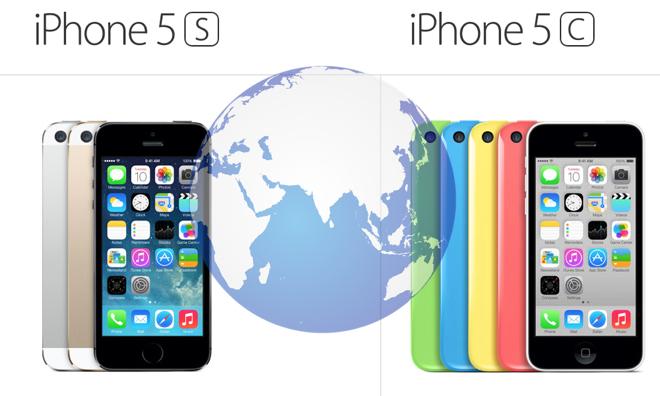 Apple began the process of closing its Online Apple Store in a number of countries on Thursday as the company continues to rollout the new iPhone 5s and 5c, which is slated to launch in 25 more countries on Oct. 25.
With quick stockouts of the iPhone 5s in Apple's initial 11-country launch, and continued low supply-on-hand, the company is now bracing for an expansion of sales to 24 new countries.
The iPhone 5s and 5c will be made available in Austria, Belgium, Bulgaria, Croatia, Czech Republic, Denmark, Estonia, Finland, French West Indies, Greece, Hungary, Ireland, Italy, Latvia, Liechtenstein, Lithuania, Luxembourg, Macau, Malta, Netherlands, New Zealand, Norway, Poland, Portugal, Reunion Island, Romania, Russia, Slovakia, Slovenia, South Korea, Spain, Sweden, Switzerland, Taiwan and Thailand.
Continuing the rollout next Friday, Apple will launch the handsets in Albania, Armenia, Bahrain, Colombia, El Salvador, Guam, Guatemala, India, Macedonia, Malaysia, Mexico, Moldova, Montenegro, Saudi Arabia, Turkey and the United Arab Emirates.
Despite making the new iPhones available in more countries on launch day, Apple's overall launch schedule is not as aggressive as last year's iPhone 5 rollout. As noted previously, many of the countries mentioned above were granted access to the iPhone 5 by the end of September.
If all goes according to plan, Apple's new iPhone models will be available in 100 countries by the end of 2013.