Apple supplier Flextronics accused of using indentured servants to build components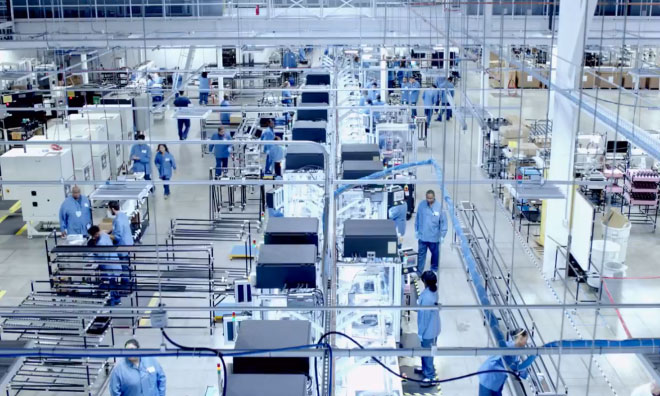 Singapore-based contract manufacturer Flextronics is alleged to have flouted Apple supplier guidelines when hiring workers in the weeks before the iPhone 5's release, using recruiters throughout southeast Asia who "sold" the jobs to migrant workers for hundreds of dollars and confiscated their passports, then leaving the workers without pay or food for months.

Flextronics's Austin facility that will produce the new Mac Pro | Source: Apple
Forcing migrant workers to pay fees to secure a job in another country is a standard operating practice in Asia, but a Thursday report from Businessweek alleges that Flextronics — Â which is also a supplier to Lockheed Martin and Ford, among others — allowed recruiters bringing in workers to build iPhone 5 camera modules to charge more than half a year's salary — far more than is allowed by Apple.
The report cites the case of a Nepalese man who paid approximately $1,000 to three separate recruiters to land a job as a camera module tester at a Flextronics facility in Malaysia, a position that brought a salary of around $180 per month. Apple guidelines set the maximum recruiting fee at one month's net salary, requiring suppliers to refund any excess fees directly to the employee, a policy which Flextronics is alleged to have ignored.
According to the Businessweek report, Apple pulled orders from the Malaysia factory after yield rates dropped to as low as 30 percent, forcing the supplier to lay off its more than 3,000 employees. Though Flextronics did provide full pay and severance, they allegedly did not follow through on promises of repatriation, instead holding the passports of more than 1,300 workers who then had no choice but to remain in a Flextronics-provided hostel with little funds —  and in many cases, no food —  for up to two months after the facility was shuttered.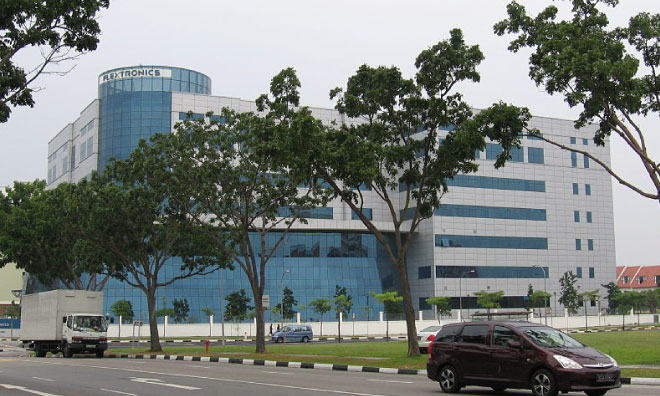 Flextronics's Singapore headquarters | Source: Wikipedia
Only when Malaysian police became involved did Flextronics begin providing meals and resumed sending workers home, according to the report. Once back in their native countries, however, the workers still faced the prospect of repaying loans taken out to cover the recruiters' fees — most are still working to retire the debt with new jobs which pay as little as $90 per month, while others were forced to sell off much-needed land to satisfy the creditors.
For its part, Flextronics told the publication that it had already begun investigating the allegations and would "immediately reimburse any employees that have been charged excessive fees by labor agencies," according to a spokeswoman. The charges come at a time when Flextronics is preparing for a larger role in Apple's supply chain, as the company is set to begin manufacturing the new Mac Pro in an Austin, Texas facility.
Apple said it would ensure "the right payments have been made," and spokesman Chris Gaither noted the company has helped workers recover more than $16 million in such payments since 2008.
"We aggressively investigate any claims of bonded labor where Apple products are made," Gaither said, adding that the company "is continuously auditing deeper into the supply chain" and takes "these allegations extremely seriously."
As Apple's popularity has skyrocketed over the last few years, the company has frequently been lampooned by the media when labor issues arise at contract manufacturers with which the company has a relationship. In response, Apple has initiated a wide-ranging supplier responsibility program, and in 2012 became the first technology company to join the Fair Labor Association, a trade group that independently assesses and reports on factory conditions.