Facebook Messenger adds phone number integration, gets visual overhaul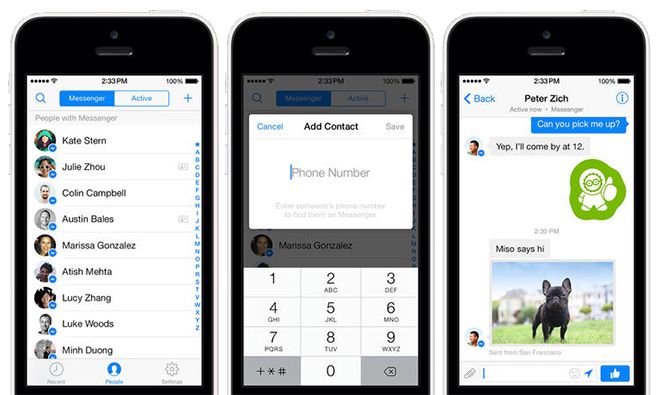 Facebook on Wednesday rolled out an update to its iOS messaging platform and app with a new design in line with Apple's iOS 7, as well as a new feature that offers users the ability to locate people by their phone number.
Facebook Messenger reached version 3.0 with its latest update, bringing a cleaner look for iOS 7 and revamped user interface. Most importantly, however, is the app's phone book integration, which allows users to find and send messages to people even if they are not "Facebook friends."
The system works by pairing phone numbers with Facebook Messenger accounts, meaning users can contact each other through the service despite not being associated on Facebook. It should be noted that, while phone numbers are used to locate users, no text messages are sent. All correspondence moves through Facebook's servers.
Users can add contacts more easily with the new feature, which automatically finds a friend's Messenger information with just a phone number.
With the new phone number-based user search capability, Facebook Messenger is treading on iMessage's turf, though Apple's service is much more robust, at least for iOS devices.
In addition to phone number searches, the latest Facebook app includes new in-app sounds and refreshed UI assets, like icons that appear next to friends' names when they are online.