Apple improves iPhone 5s ship times to 1-3 days for all models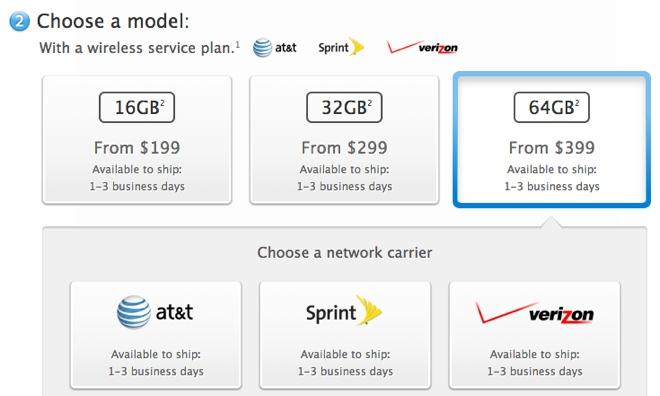 In a sign that Apple's supply chain is finally catching up with demand, the company on Thursday updated its online storefront to reflect a change in iPhone 5s ship times, with all models save for the SIM-free version available to go out in one to three days.
The boost in availability comes a little over two weeks after Apple was quoting shipping times of three to five days for all versions of the hot-selling handset.
As noted by MacRumors, the one to three day estimate is being advertised in North America and multiple Online Apple Stores worldwide, including locations in Europe, the Asia-Pacific region, and the Middle East.
Since the iPhone 5s launched in September, the flagship device has seen non-stop supply constraints as Apple reportedly faced low yields of the Touch ID fingerprint sensor. The inclusion of the component sets the 5s apart from the competition, but the company was seeing difficulties ramping up production to its usual levels.
Just hours after the device launched, initial supply of certain versions were exhausted, prompting Apple to push back delivery dates to seven to ten business days. The new gold color option was hardest hit and ship-by dates quickly fell to October.
According to a report earlier this week, Apple had ample supply of both the iPhone 5s and newly redesigned iPad Air over the Black Friday weekend, suggesting production is finally coming close to matching demand.