Meta announces new premium iPhone-connected smart watch lineup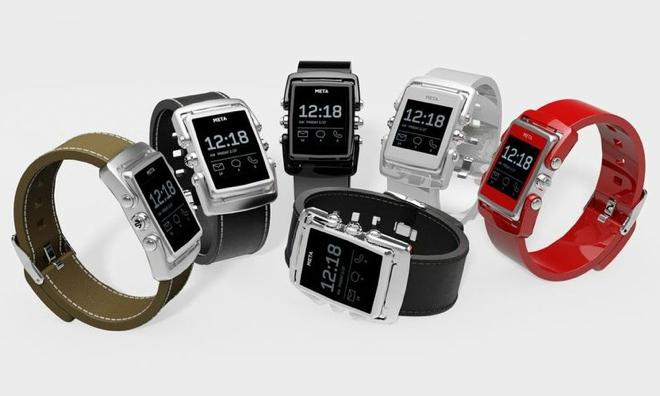 Meta, the smart watch maker formerly known as MetaWatch, has announced its next generation of iPhone-connected, wrist-worn devices, set to launch this spring with an all-new look and premium design from the brains behind Vertu luxury electronics.
Meta's newly announced products will be on display at this week's Consumer Electronics Show in Las Vegas, Nev., though the new smart watches won't go on sale until later this year at Best Buy and other retail partners. The "premium" smart watches were created by famed designer Frank Nuovo, of Nokia and Vertu.
As part of its branding shift, Meta is now focusing on what it calls "beautiful, premium smart watches." Pricing for the new products has not yet been announced, but the "premium" distinction may signal that the devices could be more costly than the company's previous lineup, which currently tops out at $200 for the "Frame" model.
"This is the official start of our new brand evolution to Meta," said Meta Chief Executive Bill Geiser. "The Meta brand expresses a blend of modern and classic style while integrating technology as a means to enhance the human side of your digital life."
Meta's new slogan, "The Art of the Glance," focuses on the fact that its smart watches are widget-driven, allowing users to quickly glance at their wrist to view information beyond the current time, with local weather, sports scores, upcoming calendar entries and more capable of being displayed simultaneously.
In the new design, the pivot points that hold the band in place on the watch are located further inward, toward the center of the display. Meta officials say that the new design change allows for a more comfortable fit on the wrist.
"The new META line provides a visibly unique, classically influenced style, which is inspired and driven by our theme: 'Art of the Glance,'" Nuovo said. "It's a perfect solution for customers personal fashion sense and a desired improvement to their digital mobile experience."
Tech specs for the new Meta lineup were not provided, but images appear to show an improved display on the latest watches. AppleInsider took a look at the MetaWatch Frame in late 2012, and found that the mirrored monochrome LCD display was a weak point on the device.
AppleInsider will be at CES this week, and will be offering full hands-on impressions of the new premium Meta watches, as well as any other wearable devices that may debut at the show. For more, see our ongoing coverage of CES 2014.