Hands-on: Kyte&Key braided leather & aluminum Apple-certified Lightning cables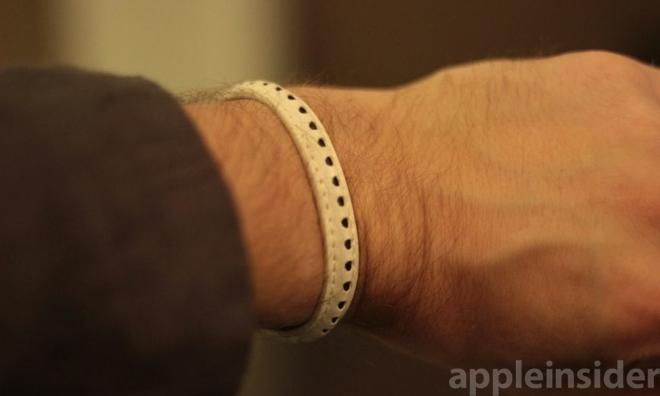 Kyte&Key is the manufacturer of premium, Apple-approved Lightning cables featuring unique construction crafted out of braided leather and aluminum. AppleInsider offers a closer look at their products from the floor of this year's Consumer Electronics Show.
The company's premium products are truly one-of-a-kind: They're the only Made for iPod, iPhone and iPad licensee that Apple has approved to use anything other than plastic on its cable accessories.
The company's flagship product is the Cabelet, which is also wearable as a bracelet in sizes of small, medium, and large, so you can be sure to have a USB-to-Lightning charger on you at all times. The leather-covered cable comes in white braid with silver buckle, a white perforated over black, black braid leather with black buckle, and orange with brass buckle.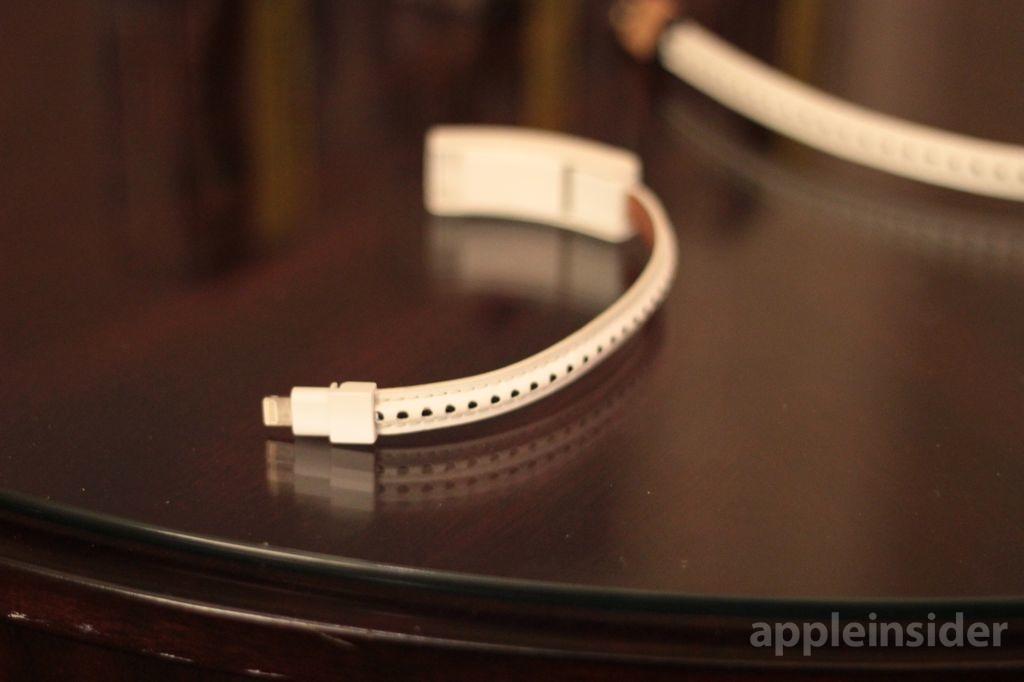 Showcasing this product at CES is a wise move: Here, charging an iPhone can be difficult if you don't happen to have a Lightning cable on you. Kyte&Key's wearable Cabelet is a nice-looking bracelet that means you'll always have your Lightning cable handy.
In addition to Apple's Lightning standard, Kyte&Key also offers a version of the Cabelet with Micro USB connectivity for non-Apple smartphones, tablets and other devices.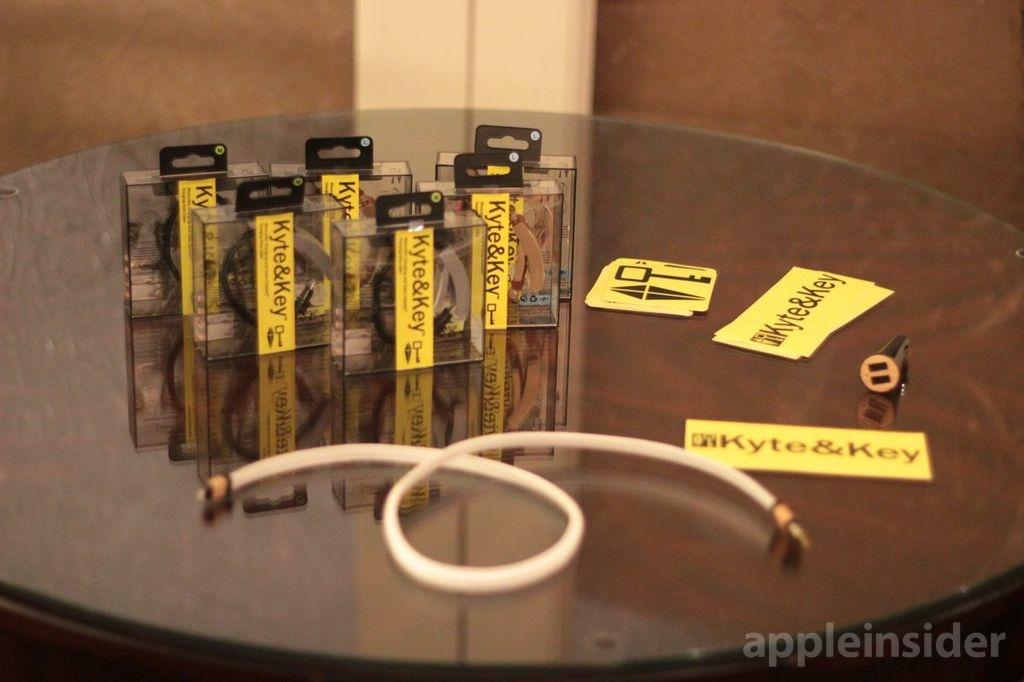 Kyte&Key is also set to offer a longer, non-bracelet version of its cable with woodgrain accents on the connector overmold. There's also an accompanying USB car charger bundled with the longer cable that will come with woodgrain on the end.
Frankly, cables are simple thing we normally wouldn't pay attention to, but when made using the very best materials and solving the awful problem of cables ending up in knots, this product manages to rise above the crowd.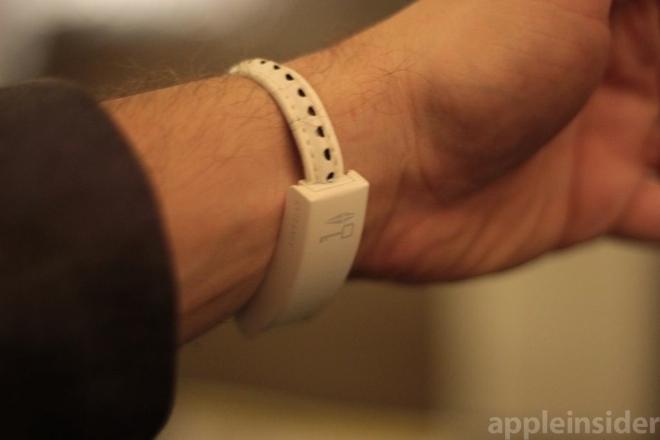 The Kyte&Key Braided Lightning Cabelet is available for purchase direct from Apple for $69.95 in three colors: black, white and orange. Those colors, as well as a fourth brown option, can be purchased from the official Kyte&Key website. There's also a cloth-wrapped version the company is set to begin selling for $49.
The longer Lightning-to-USB cable and accompanying car adapter is set to launch late this year at a price of $99.