Blockbuster iPhone 5s & iPad Air propelled Apple to 80M+ holiday iDevice sales - report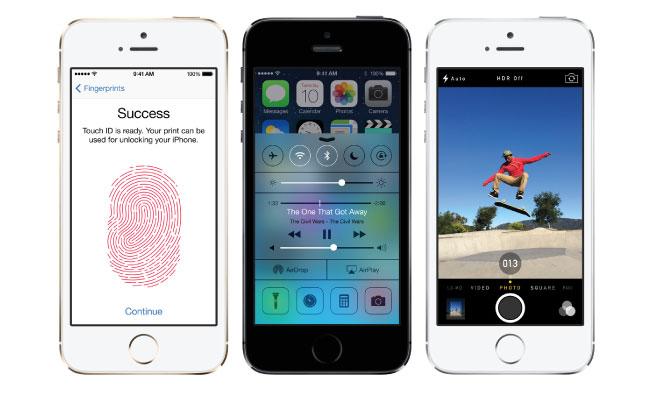 Total iOS device sales may have reached 80 million units in the just-concluded December quarter, driven by particularly strong demand for the new iPhone 5s and iPad Air, sales surveys conducted by Canaccord Genuity suggest.
Analyst T. Michael Walkley cited proprietary sales surveys in a note to investors on Tuesday, a copy of which was provided to AppleInsider. Specifically, the data suggests that sales of both the iPhone 5s and the iPad Air, the flagship versions of Apple's two most popular product lines, were "strong" this holiday season.
Walkley has projected that Apple sold 54 million iPhones in the December quarter, representing a 13 percent year over year increase, along with 24.8 million iPads, good for 8 percent growth from a year prior.
Together, that would be nearly 80 million iOS devices — and that doesn't even include the iOS-powered iPod touch, which historically has accounted for more than half of all iPod sales in any given quarter.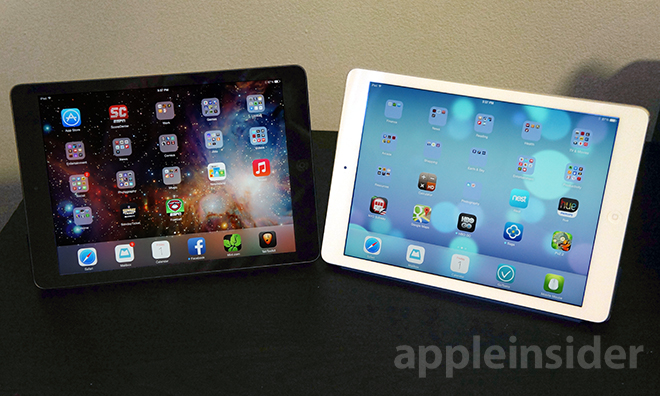 Walkley anticipates that Apple had a sales mix of roughly 2:1 between the premium iPhone 5s and the mid-range iPhone 5c. He sees that resulting in an average selling price near $620 for Apple's smartphone lineup.
Actual iOS device sales will be revealed by Apple in less than two weeks, on Jan. 27, when the company will officially announce earnings for its fiscal first quarter of 2014, a three-month span that concluded at the end of December. That period marked the first full quarter of availability of the iPhone 5s and iPhone 5c, and also saw the launch of the iPad Air and iPad mini with Retina display.
For the currently in progress March quarter, Walkley sees iPhone sales easing seasonally to 42.1 million — a number he said could prove conservative if Apple's launch on China Mobile, the world's largest carrier, proves to be a significant success. For calendar 2014, the analyst projects that Apple will sell a total of 180.4 million units.
While he's bullish on Apple and has maintained a $600 price target with a "buy" recommendation, Walkley came away from last week's Consumer Electronics Show unimpressed with the prospects for competing smartphones running the Android platform headed into 2014.
"With each new high-end smartphone introduction featuring a slightly fast processor, slightly better graphics, marginally better camera, slightly thinner form factor, and slightly bigger screen, we walked away from CES essentially unable to distinguish what was new or different about any of the essentially identical looking LTE Android smartphones introduced," he wrote.
As a result, he expects high-end smartphone sales in 2014 will continue to be dictated by ecosystem and brand rather than hardware. Apple and Samsung, which control the lion's share of premium smartphone sales, are predicted to remain on top, while competing handset makers fight over the scraps.