Apple agrees to pay $32.5M in refunds, settling App Store in-app purchase lawsuit with US government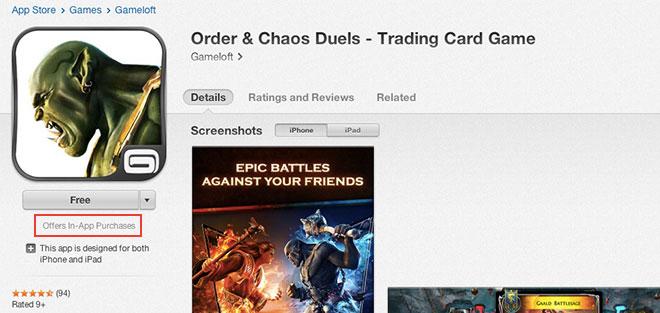 Apple and the U.S. Federal Trade Commission announced on Wednesday that the two sides have reached a $32.5 million settlement, bringing to an end a lawsuit over the ease with which children could rack up costly bills through in-app purchases on the iOS App Store.
The FTC has agreed to drop its lawsuit against Apple in exchange for the company paying $32.5 million in refunds to consumers who were affected by the in-app purchase issues. Prior to the FTC's announcement a letter sent by Apple Chief Executive Tim Cook to company employees leaked to various media outlets, including CNBC, in which he criticized the FTC's pursuit, saying the case "smacked of double jeopardy."
However, Cook also said that the new consent decree that was proposed by the FTC does not require the company to do anything they weren't already planning in an effort to resolve the lawsuit. As a result, Cook said Apple would accept the proposal to avoid a "long and distracting legal fight."Apple will refund $32.5 million to customers whose children made unauthorized in-app purchases, and in return the FTC will drop its lawsuit.
Of course, a $32.5 million payout to customers is pocket change for Apple, a company that had a massive $148.6 billion in cash as of the end of last quarter.
The FTC first announced in early 2011 that it would investigate iTunes in-app purchases after receiving complaints from consumers. In particular, games geared toward children were scrutinized, as parents found that their kids were making unwanted purchases in various titles for iPhone and iPad.
In one high-profile incident, an 8-year-old racked up more than $6,000 in in-app purchases through iOS games. Apple ended up refunding the money to the parents of that child, who was playing games sucha s Smurfs' Village, Hay Day, My Horse and Campus Life.
For its part, the FTC teased Wednesday morning that it would announce a settlement with a "major technology company." Apple preempted the formal announcement, however, with the leaked e-mail from Cook.