Notes of interest from Apple's Q4 2013 conference call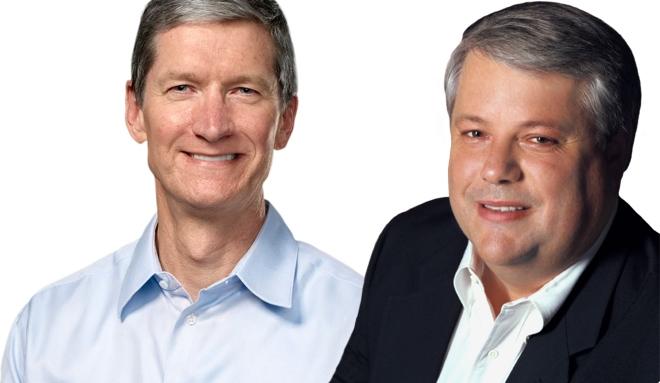 AppleInsider may earn an affiliate commission on purchases made through links on our site.
Apple again beat Wall Street expectations when it posted its fourth-quarter results on Monday, thanks to sales of 33.8 million iPhones during the September frame. Following the company's earnings release, Apple executives took part in a conference call to discuss the quarter, and notes of interest follow.
Participating in Tuesday's call were Apple Chief Executive Tim Cook, Chief Financial Officer Peter Oppenheimer, and Corporate Comptroller Luca Maestri. Cook started off the call by declaring "Apple's business is stronger than ever."
Highlights
Apple earned $171 billion in revenue in its fiscal year 2013
Apple completed 15 strategic acquisitions in the last year.
On cash returns to investors: Cook said Apple plans to be "thoughtful and deliberate."
Cook teased that Apple sees growth opportunities in current markets as well as new ones.
iPad reportedly accounted for a whopping 90% of tablet activations last quarter, according to Apple
Apple ended the quarter with $148.6 billion in cash, $35.5 billion of it held domestically
$2.8B in dividends were paid in the quarter, and 47M shares have been retired through buybacks
Apple's iPhone business
33.8 million iPhones sold in the September quarter - a new record
Of those planning to buy a smartphone in the next few weeks, 63% said they would choose iPhone
Changewave shows a 96% satisfaction rate for iPhone
Over 14,000 employees at Johnson Controls are using iPhones for work.
iPhone users spend 53% more time on their device than other smartphone users
AVIC in China is equipping employees with iPhones
Cook said there is some price elasticity in foreign markets, and he hopes Apple's low-end iPhone 4S will grow sales in those regions
Apple sees the iPhone 4S as its entry offer and a way to enter the ecosystem. Cook said there is "elasticity in that market," and his company plans to "move accordingly."
Apple has been steadily ramping iPhone 5s production since launch
The company plans to reach 100 countries by the end of the calendar year
Apple's iPad business
Sales exceeded Apple's expectations in the quarter, Oppenheimer said
Year over year sales growth in Japan, Russia and the Middle East. Apple also saw strong back-to-school demand in the U.S. and Canada.
iPad reportedly accounted for a whopping 90% of tablet activations, according to Apple
Apple pushed the use of iOS and the iPad in businesses
Sales of iPads to K-12 schools in U.K. have more than doubled year over year
In the U.S., "large iPad initiatives" have been rolled out. Coachella County School District and a South Carolina district were both singled out by Oppenheimer.
iBooks textbooks are now available across the U.S., U.K. and Australia national curricula
Apple isn't focused on unit share, though the company sees the overall tablet market as "huge." Cook is "confident" Apple will grow its sales year over year.
"I think it's going to be an iPad Christmas," Cook said.
Apple has a 94% share of tablets in education, a number Cook said is "unheard of"
iPad mini with Retina display will ship later in November. "It's unclear whether we will have enough for the quarter or not. We know how many we will have, but you really don't know the demand until you start shipping."
Apple's Mac business
Though sales were down 7% during the quarter, the overall PC market was down 10%, suggesting Apple continues to gain share
Oppenheimer touted Apple's recent Mac upgrades, including last week's new MacBook Pros
Making Mavericks and future OS X releases free is "just another reason that everyone should buy a Mac," Cook said
Apple's iTunes and App Store businesses
iTunes software and services reached $4.4 billion in the quarter, a 22% year over year increase.
$13 billion has now been paid to developers, half of that in the last year alone
Apple's retail business and regional sales
Apple retail sales revenue was $4.5 billion in the quarter, up 6 % year over year
The company completed remodelings of two stores, and opened 8 new ones
More stores in the U.S. and overseas will be opened and remodeled in 2014, Oppenheimer said
With an average of 411 stores in the quarter, average revenue was $10.9 million per store.
99 million visitors were hosted in the quarter
For the full year, the greater China region generated over $27 billion
Apple's next (Q1 2014) fiscal quarter
Apple expects revenue to be between $55 billion and $58 billion
Gross margins are expected to be between 36.5 percent and 37.5 percent
Operating expenses are projected to be between $4.4 billion and $4.5 billion
Apple expects the tax rate to be about 26.5 percent for the holiday quarter