China 3G subscribers grew 79% in 2013 with Apple poised to benefit from booming market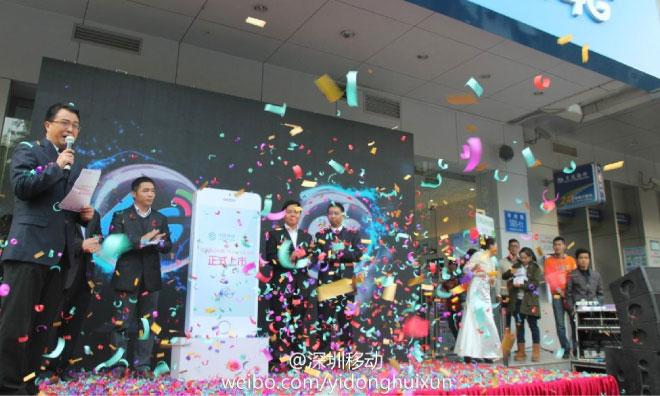 While smartphone markets around the world are showing signs of maturity, China still posted 79 percent growth in high-speed mobile subscribers last year, reaching 417 million users.
China's massive growth in smartphone subscribers, highlighted on Tuesday by Cantor Fitzgerald analyst Brian White, comes as Apple launched the iPhone 5s and iPhone 5c on China Mobile, the world's largest wireless provider, last Friday.
As a result, White believes Apple is one of the best positioned companies to benefit from the growth opportunities in China. Even with last year's blistering pace, there's still plenty of room to grow in China: Total mobile subscribers grew to 1.23 billion in the country last year.
That means high-speed data subscribers, who use smartphones like Apple's iPhone, represent just over a third of all wireless customers in China. In contrast, America's largest provider Verizon announced earlier Tuesday that 70 percent of its subscribers now have smartphones.
White said that market watchers will likely scrutinize Apple's performance in China in the near-term, but he's more interested in the long-term growth the company could see from the booming Chinese market. He sees Apple's recently solidified partnership with China Mobile providing benefits for the iPhone maker over the next decade.
He's particularly bullish on the prospect of additional iPhone sales through China Mobile, reaching as many as 24 million total units this calendar year. In White's estimates, that would add about $4.00 to Apple's earnings per share for calendar 2014.