Apple addresses OS X Mail problems, offers stopgap workaround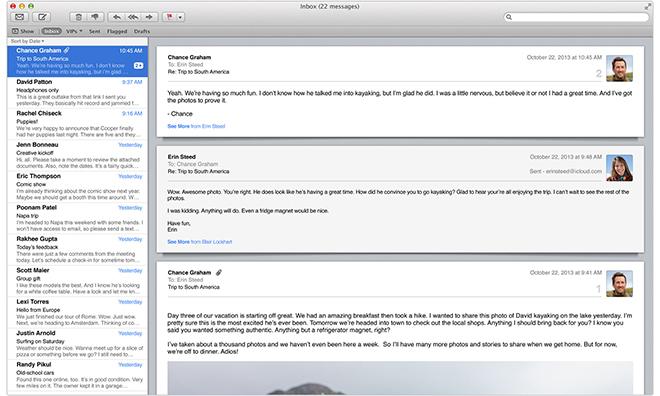 AppleInsider is supported by its audience and may earn commission as an Amazon Associate and affiliate partner on qualifying purchases. These affiliate partnerships do not influence our editorial content.
Apple on Monday published a new support document offering an explanation and possible workaround to the ongoing Mail problems many users have seen since upgrading to OS X 10.9 Mavericks.
Titled "OS X: New email messages not received until Mail is quit and reopened," the document outlines an issue that has plagued Mavericks since its launch in October.
"For some email providers, new email messages in Mail may only appear to arrive when Mail is first opened," Apple says. "No new email arrives until Mail is quit and reopened."
A number of Apple Support Communities forum threads complain of this, and other, problems seemingly arising from the company's implementation of Mail in its latest desktop operating system. For example, multiple users have noted emails arrive hours after being sent, popping up in large chunks at seemingly random times.
While not going so far as to pinpoint the cause, Apple says the problem can be resolved by reestablishing a connection to the troublesome mail server. In many cases, the server is Gmail.
The workaround as described by Apple:
Quitting and reopening Mail forces it to re-establish a connection to the email server. You can use these steps to receive new mail messages without quitting Mail:
Choose Mailbox > Take All Accounts Offline.
Choose Mailbox > Get All New Mail.
As a shortcut, you can also add the Take All Accounts Offline and Get Mail buttons to your Mail toolbar.
Choose View > Customize Toolbar.
Drag the Take All Accounts Offline button to the Toolbar if it is not there already.
Drag the Get Mail button to the Toolbar if it is not there already.
To receive new mail messages, click the Take Offline button, then click the Check Mail button.
Basically, Apple is proposing users create a manual process that "restarts" or reinitializes an affected Mailbox in lieu of a built-in automated process.
After receiving complaints regarding the Mail app, Apple in December issued a maintenance update meant to solve the issue. It did not.
Work continues on a subsequent update, OS X 10.9.2, the fourth beta of which went out to developers last week. In that seed, Mail and Messages were two areas of concern for testers.
Although the proposed stopgap is a suboptimal solution for power users, it is verification that Apple is taking the issue seriously and may serve as the only recourse until the company rolls out a permanent fix.