iPhone 5c catches fire in student's pocket, causes second-degree burns [u]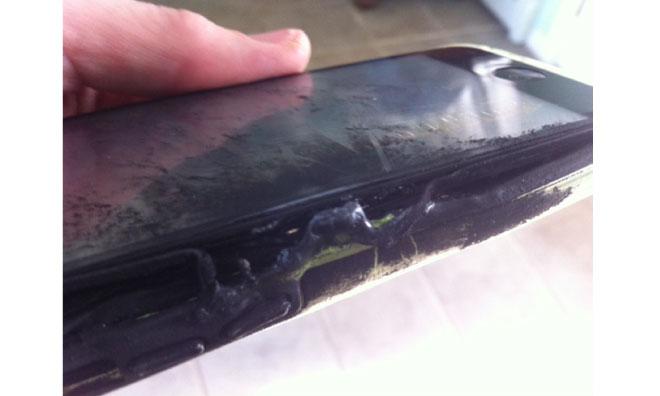 A middle school student in Kennebunk, Maine was hospitalized late last week and treated for second-degree burns after an iPhone 5c tucked away in the student's pocket caught fire.
Update: The handset was in the student's back pocket and made a "popping" noise when she sat down, reports USA Today. Fire officials tell the paper that they believe sitting on the phone cause it to "short out."
The 14-year-old female student was preparing for her first class of the day when the fire began, according to a report from the Portland Press Herald. The girl had received the green iPhone 5c as a gift two months earlier.
Jeff Rodman, the school's principal, told the publication that the first sign of trouble was when smoke began "billowing from around the student." "She knew right away something was wrong and, in a panic, knew her pants were on fire caused by the cellphone," he continued.
The girl immediately dropped to the ground and began rolling on the floor in an effort to extinguish the fire, the paper said. The phone was reportedly still smoldering as it fell from her pocket.
Emergency workers transported the student to a local hospital where she received care and was released after approximately 45 minutes.
Apple's handsets have been known to catch on fire before, though reports of such incidents are few and far between. Many of the cases — Â such as that of an iPhone 4 that caught fire in-flight thanks to a botched screen replacement — Â have been attributed to unauthorized repairs or third-party accessories.