Rumor: Apple could produce 100-200M sapphire iPhone displays with new equipment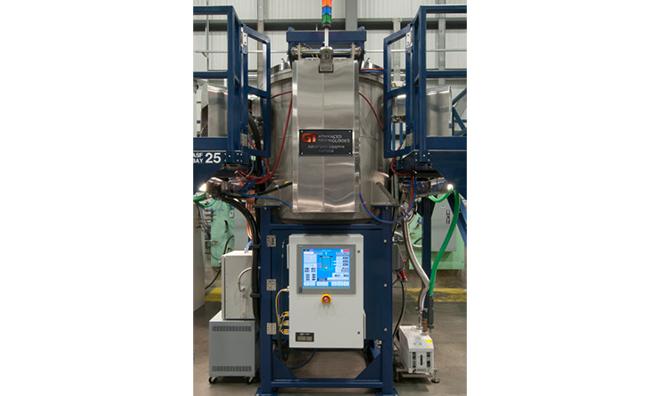 A report on Thursday claims Apple partner GT Advanced has taken receipt of sapphire manufacturing and testing equipment at its plant in Arizona, with the new machines estimated to output between some 100 and 200 million 5-inch iPhone displays per year.
In a supposed effort to get a sapphire facility up and running in Mesa, Arizona, Apple and manufacturing partner GT Advanced Technologies are assembling machinery that will reportedly be used for bulk sapphire production. Among the machines said to be on-site are furnaces and advanced testing equipment.
While the source of the information has not been fully disclosed — listed only as "import/export records" — analyst Matt Margolis (via 9to5Mac) claims GT has taken receipt of 518 fully assembled furnaces that he estimates can churn out enough sapphire for between 103 million and 116 million 5-inch iPhone displays. An additional 420 machines wait unassembled and could boost yearly production numbers to about 200 million units.
According to GT, "ASF" sapphire furnaces produce high-quality, large-area substrates for demanding applications like high brightness LEDs, consumer electronics and industrial applications.
As for the sapphire inspection tools, GT is using a piece of hardware from Intego called the SIRIUS Slab. The automated system will increase the yield of high quality sapphire in a repeatable manner, says a GT Advanced press release detailing the Intego partnership. In the document from March 2013, GT's president and CEO Tom Gutierrez said the implementation would offer lower costs and increased sapphire production for mobile device industries.
"Automating the sapphire material inspection process will deliver more repeatable and consistent results that drive greater throughput," Gutierrez said. "This will help to lower the cost of sapphire for high volume applications such as cover material for mobile and touch screen devices."
Apple inked a $578 million deal with GT Advanced in November 2013 for the supply of sapphire materials, though the specifics of the multi-year contract are largely unknown. The money is said to be a prepayment for the build of the Mesa, Arizona sapphire plane, GT Advanced will reimburse in full starting from 2015.
Arizona Governor Jan Brewer offered a bit more clarity as to the size of the Apple-GT Advanced plant, saying in November that the facility will create some 700 new jobs in the first year alone, not counting the 1,300 construction jobs for building out the area.
In an interview with ABC News in January, Apple CEO Tim Cook confirmed the Mesa, Arizona facility is a sapphire glass plant, but declined to reveal how the material would be used.
Apple holds a number of patents regarding the production and use of sapphire in products like the iPhone, including a recently-discovered property for a sapphire iPhone display. The company first experimented with sapphire on the iPhone 5's rear camera cover glass and expanded the material's role as a protective cover for the new Touch ID fingerprint sensor.
It was reported in late January that Apple was looking to ramp production of "critical" sapphire subcomponent by the end of February, which will then be exported for outside of the U.S. for assembly. The part will supposedly be "new," suggesting either a replacement for existing hardware, like an iPhone display, or something completely novel.