50th anniversary of Beatles on Ed Sullivan celebrated with new Apple TV channel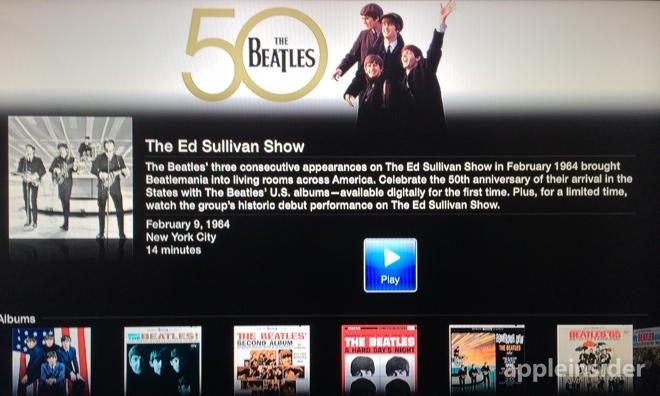 Commemorating 50 years since legendary band The Beatles appeared on "The Ed Sullivan Show," the Apple TV was given a quiet update on Monday, featuring content from the band available on iTunes, along with the band's landmark U.S. television appearance in 1964.
The new channel, simply named "The Beatles," is now available on users' Apple TV home screens. The widescreen icon is a screencap showing the "Fab Four" in their first appearance on Sullivan's program in 1964.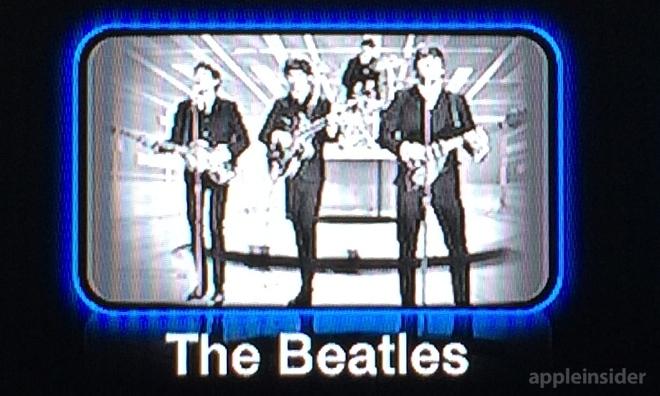 It was 50 years ago Sunday, on Feb. 9, 1964, that 60 percent of American TVs tuned in to watch The Beatles make their U.S. television debut on "Sullivan." That event is considered a milestone in American culture, bringing about the "Beatlemania" craze that swept the nation.
The new Beatles channel on Apple TV features the band's historic debut performance on Sullivan's program, available to stream for free. The 14-minute performance from New York City is presented in its entirety for a limited time.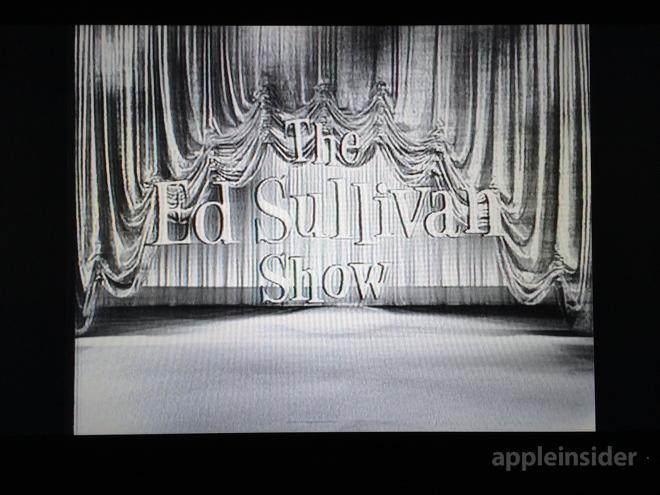 The new channel also promotes the availability of all of The Beatles' U.S. albums, which are available for purchase on iTunes digitally for the first time. The same content, including the performance on "Ed Sullivan," is also available on Mac or PC via the iTunes Store.