Court shoots down Apple motion to rein in e-books antitrust monitor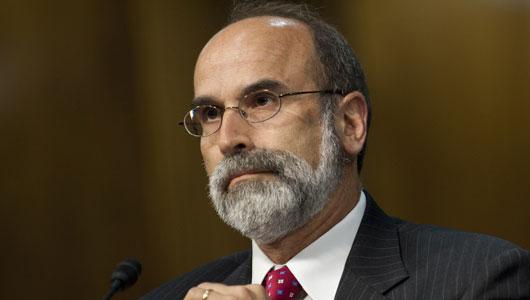 AppleInsider is supported by its audience and may earn commission as an Amazon Associate and affiliate partner on qualifying purchases. These affiliate partnerships do not influence our editorial content.
Apple's latest attempt to rein in e-books antitrust monitor Michael Bromwich has been denied, with the federal appeals court hearing the case saying the company failed to present evidence of irreparable harm.
The U.S. Court of Appeals for the Second Circuit filed an order on Monday denying Apple's motion to halt Bromwich's operations until the court hands down a ruling on a request to remove the external compliance monitor. The decision, first spotted by Reuters, comes less than a week after initial arguments began earlier in February.
According to the ruling, Apple failed to adequately prove that Bromwich was overextending in the scope of his investigation and was thus causing irreparable harm to the company. As noted by the DOJ's counsel, the monitorship applied only to documents and interviews relevant to an authorized responsibility laid out by District Court Judge Denise Cote.
The three-judge panel did, however, reinforce the narrow scope of Apple's monitorship. Apple executives and board members are to be instructed on the antitrust compliance stipulations and what they mean, but Bromwich is not allowed to "investigate whether such personnel were in fact complying with the antitrust or other laws." This has been a point of contention as Apple previously stated concern over certain interview requests from the ECM, including asks for top-level executives like SVP of Design Jony Ive.
We agree with that interpretation of the district court's order. In addition, we take counsel's statement as a formal representation that appellees also accept that interpretation, and that the monitor will conduct his activities within the bounds of that order, absent further action by the district court or by the panel that will in due course hear the merits of the appeal.
Monday's ruling is the latest in an ongoing battle to have the ECM removed. In previous court filings, Apple has accused Bromwich of conducting a wide-roving and unconstitutional investigation, citing requests for documents and interviews the company feels is beyond his jurisdiction.
Bromwich was installed by Judge Cote in October after finding Apple culpable of colluding with book publishers to fix the price of e-books sold through the iBookstore.