MLB rolls out iBeacons in first two of over 20 parks ahead of 2014 season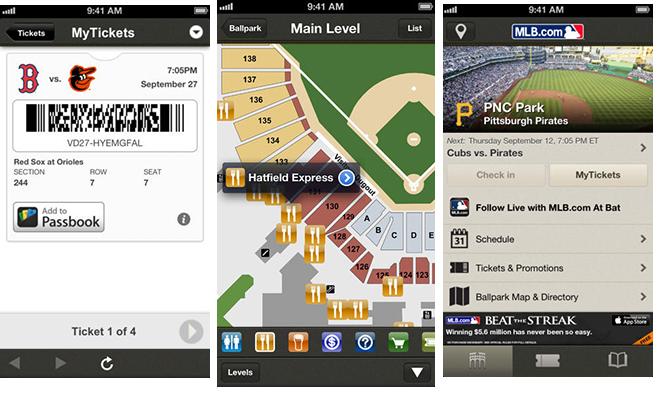 Major League Baseball on Friday announced the successful deployment of Apple iBeacon-compatible hardware in Dodger Stadium and Petco Park, with further installations planned for completion at more than 20 ballparks before the 2014 stateside season opener in March.
With 65 iBeacons between them, the Dodgers and Padres' ballparks have become the first sports venues in the world to feature permanent installations of the micro-location technology, said MLB Advanced Media (MLBAM) (via The Sacramento Bee).
"We are proud to be the first ballpark to roll out iBeacon technology, and we'd like to thank our partners at MLBAM for the effort to make this happen," said Padres President and CEO Mike Dee. "The Padres are focused on improving every aspect of how fans experience games at Petco Park, and this technology, especially through its integration with MLB.com's At The Ballpark app, will be an integral part of that."
MLBAM's iBeacon initiative was first revealed in September 2013 and looks to bring smartphone-toting baseball fans a new level of interactivity and convenience while taking in a game. Working in conjunction with the MLB at the Ballpark app, the service will grant users targeted, location-based information regarding stadium amenities, points of interest and more.
"Our top priority always has been to build technology to support our clubs and fans with an unrivaled experience in these world-class facilities," said MLBAM's SVP of wireless Adam Ritter."The introduction of iBeacon services in our At The Ballpark app will be the latest evolution in this process, giving us another important platform to engage fans with their surroundings and to enjoy customized experiences through their iPhones."
Apple's iBeacon technology leverages the Bluetooth Low Energy protocol to offer two-way wireless communication at varying distances. For example, in a retail setting like an Apple Store, the system can notify customers of special deals and product information. Store owners can also use the tech to monitor metrics like customer traffic.
After the 2014 season officially starts with a series between the Dodgers and the Diamondbacks in Australia, the Dodgers will return to the states to face off against the Padres on their home turf at Petco Park on March 30. By that time, MLBAM said iBeacons should be deployed and operational in at least 20 ballparks.