Apple secretly met with Tesla CEO Elon Musk; also working on tech to predict heart attacks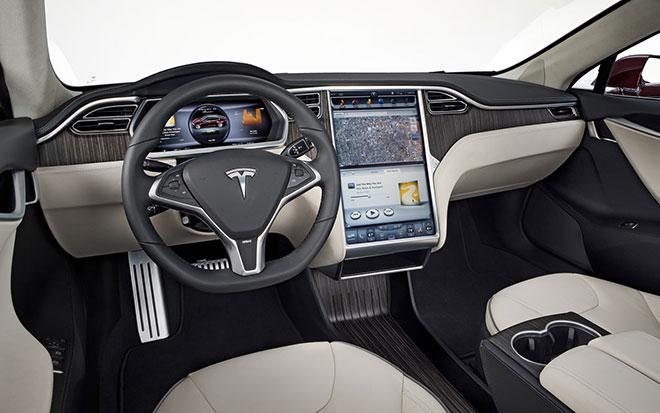 Apple over the past 18 months has been in aggressive pursuit of new technologies in potential growth markets that have reportedly seen the company orchestrate closed-door meetings with the nation's top electric car manufacturer while also trying its hand at developing technology that could help predict heart attacks.
In a profile of Apple's mergers and acquisitions chief, Adrian Perica, and the company's 18-month acquisition spree, the San Francisco Cronical cites sources as saying that Perica met with Tesla CEO Elon Musk in Cupertino last spring around the same time that German analyst Adnaan Ahmad caused a stir by penning an open letter to Apple CEO Tim Cook that suggested he look into purchasing the electric automotive startup.
"I know this is radical and potentially 'transformative' but this would radically alter Apple's growth profile," Ahmad wrote at the time. "In Elon Musk, you could strike up a partnership and obtain a new iconic partner to lead Apple's innovation drive."
It appears that Apple may have been a step ahead in the same direction:
Six months before Ahmad's letter, Musk met with Perica and probably Cook at Apple headquarters, said the source, who spoke on the condition of anonymity to protect business relationships. While a megadeal has yet to emerge (for all of its cash, Apple still plays hardball on valuation), such a high-level meeting between the two Silicon Valley giants involving their top dealmakers suggests Apple was very much interested in buying the electric car pioneer.
Separately, the newspaper also claims to have discovered that Apple is heavily exploring medical devices, specifically sensor technology that can help predict heart attacks by studying the sound blood makes at it flows through arteries.
This push has reportedly been led by Tomlinson Holman — a renowned audio engineer who invented THX and 10.2 surround sound — that Apple hired in 2011 to "provide audio direction."
Holman's role in Apple's medical ambitions is particularly intriguing because of his pioneering audio work in movies. As corporate technical director at Lucasfilm, Holman developed revolutionary THX technology that consistently reproduces high-quality sound in movie theaters and homes that most closely matches the original audio mix of films.
But under Holman, Apple is exploring ways to measure noise "turbulence" as it applies to blood flow. The company wants to develop software and sensors that can predict heart attacks by identifying the sound blood makes as it tries to move through an artery clogged with plaque, the source said.
Apple's interest in exploring opportunities in both the automotive and healthcare industries is believed to be part of a broader effort to re-ignite growth beyond the vision of late co-founder Steve Jobs.