Steve Jobs statue unveiled ahead of installation at Apple's Cupertino HQ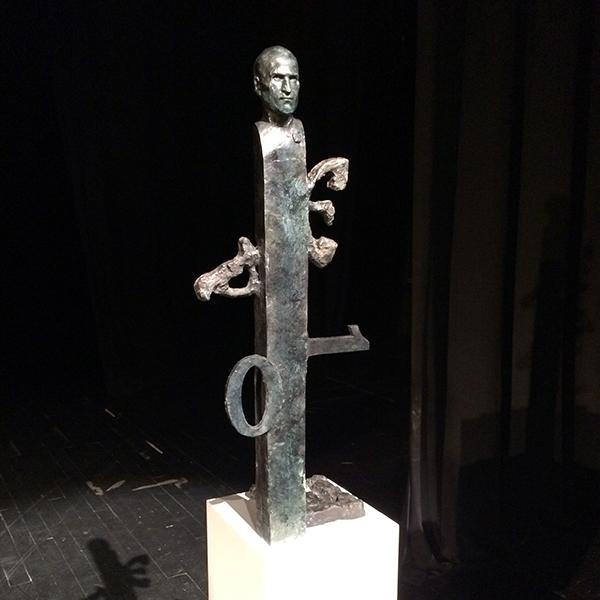 Fittingly revealed on his birthday, a bust of Apple cofounder Steve Jobs was unveiled in Belgrade on Monday, with the art piece bound for the company's headquarters in Cupertino, Calif.
A scaled down model of the final obelisk design was unveiled on Monday by famed sculptor Dragan Radenovic, reports Netokracija.
The work, which was selected in a contest with over 10,000 entries, incorporates a bust of Jobs' head mounted on a pillar. Sprouting from the sides of the pillar feature are Cyrillic letters and the numbers 1 and 0, representing the binary numeral system. According to Radenovic, Apple management appreciated the imperfections of the piece over more computer-centric design entries.
The scale model sculpture will be sent to Apple in California for final inspection and, upon approval, Radenovic will craft the final version. Completed, the art piece will stand between three to five meters tall and is to be installed at an unknown location on Apple's Cupertino campus.
Earlier on Monday, Apple CEO Tim Cook posted a pair of tweets containing quotes from Jobs in remembrance of the company cofounder.
Jobs was born on Feb. 24, 1955, in San Francisco, Calif. He passed away in October 2011 after a long fight with cancer.