Google's mystery barge ordered to stop construction work, leave San Francisco bay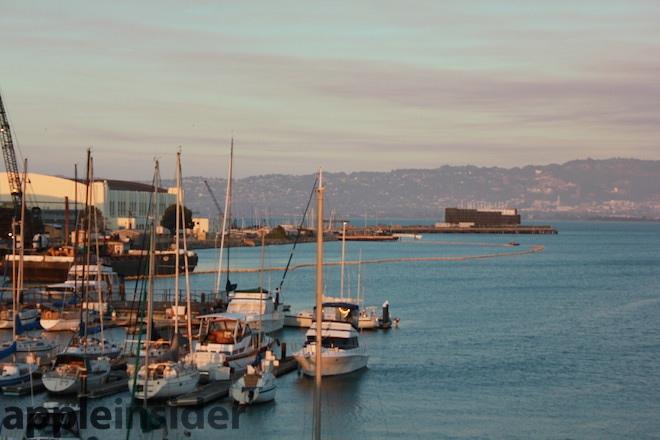 Google has been ordered to stop construction of its floating retail barge and tow the structure 80 miles east, out of the San Francisco Bay Area to the Port of Stockton in Central California after failing to obtain the proper building permits.
The mysterious $35 million structure (above, with the University of California, Berkeley in the background), began rising last summer off Treasure Island next to the Bay Bridge (below) that links San Francisco and the Berkeley and Oakland side of the Bay Area. The project was originally described by Google as being a "temporary technology exhibit space."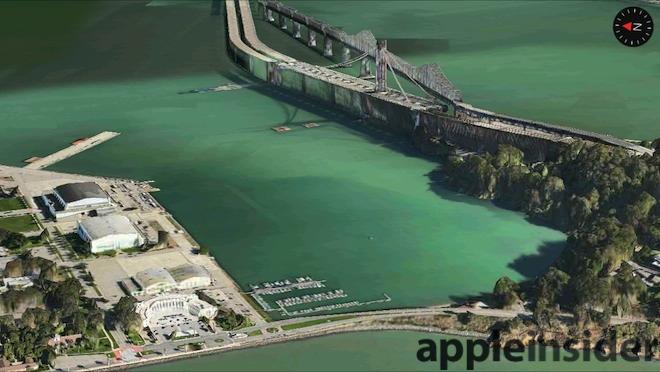 However, an investigation into the construction revealed that Google actually planned to use the barge as a floating retail store that the company's representatives reportedly described as "an important opportunity for the launching" of Google Glass.
A permit from the Bay Conservation and Development Commission is required to moor a barge in the bay for any period of time, both during construction and were it to be moved to the City's heavily trafficked Fisherman's Wharf area to attract attention from tourists. Gaining such a permit requires a legitimate plan involving maritime or recreational use.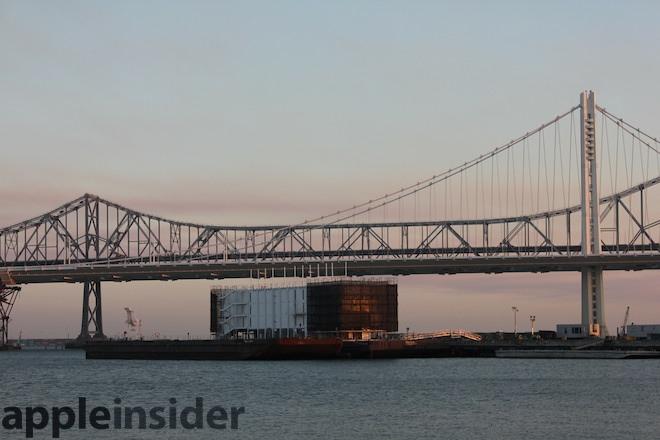 Rather than just being delayed for months, Google's apparent attempt to make an end run around planning process resulted in a regulatory order in January to stop construction on Treasure Island and tow the structure out of region managed by the commission.
Google must tow the barge 80 miles east of its current location in the San Francisco Bay to the Port of Stockton in California's Central Valley, south of Sacramento. The barge is supposed to be moved this week, by March 7.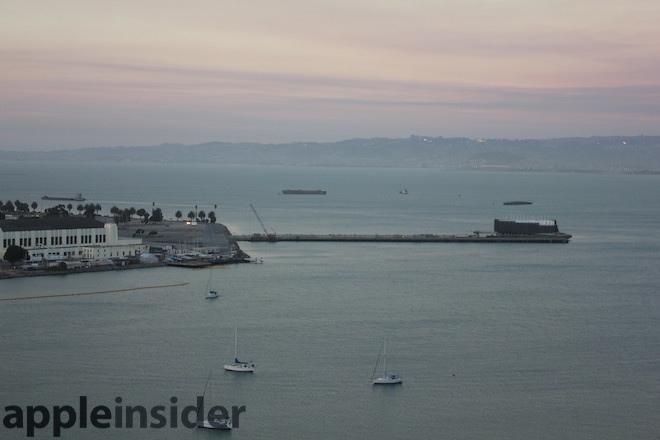 Google's plans to bypass environmental review backfires
The floating project appeared aimed to skirting environmental review and public planning procedures, regulations that can add significant cost or delay.
Apple's own retail store plans for a new Union Square store just three blocks from its existing San Francisco flagship location have been regularly delayed by the City's recommendations and planning reviews.
Similar community input and environmental reviews are a factor in every major project, including Apple's new Campus 2 headquarters, which took nearly a year of public process to gain approval.
Apple recently secured final permits for both projects, and plans to begin construction of both this year. Last Friday, Apple's chief executive Tim Cook reiterated that the company expects to complete and occupy its new Campus 2 facility by 2016.