8GB iPhone 5c, $399 'iPad 4' seen having 'slight positive' effect on Apple's March, June quarters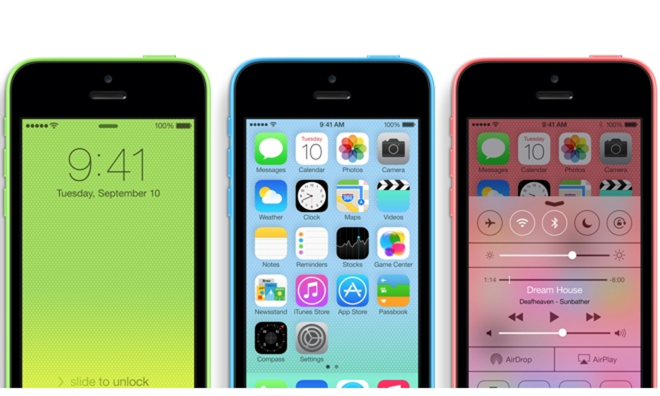 AppleInsider may earn an affiliate commission on purchases made through links on our site.
With Apple making slight adjustments to its iPhone and iPad lineups this week, the new, cheaper device offerings are projected by one analyst to have only a minor effect on the company's bottom line.
Gene Munster of Piper Jaffray sees Apple's new internationally available 8-gigabyte iPhone 5c, as well as the relaunched fourth-generation iPad for $399, having a "slight positive" benefit for Apple over the next two quarters. In particular, the new low-end iPhone 5c, priced between the entry-level iPhone 4s and the 16-gigabyte iPhone 5c, is "unlikely to drive more significant upside," he said in a note to investors.
Last year, Apple experimented with lower pricing, cutting the price of the then-entry-level iPhone 4 by about 15 percent in emerging markets such as China and India. This price cut is believed to have helped Apple beat iPhone unit expectations in the June 2013 quarter by 18 percent.
Gene Munster of Piper Jaffray believes Wall Street estimates for Apple's June quarter, which call for 10% growth, will drift lower before the company reports those results.
But Munster doesn't believe this new, lower capacity iPhone 5c will have the same level of impact this year, calling its launch "ultimately irrelevant" for the company's June quarter.
A bigger concern for him are consensus estimates for Apple's June quarter. He said that Wall Street currently expects the company to report $38.7 billion in revenue for the three-month period, which would represent 10 percent year over year growth — a number Munster believes is too high.
"Given that there are no meaningful changes to the company's product line-up or identifiable seasonal trends heading into June, we believe it is unlikely we see the significant acceleration the Street is currently expecting," Munster wrote.
The analyst said he believes Wall Street's June estimates will eventually come down ahead of when Apple actually reports its results for the quarter. And he doesn't expect that to have much of an affect on the stock price, as he believes by that time hype will be building for Apple's anticipated fall product launches.
Apple launched the new 8-gigabyte iPhone 5c on Tuesday, but only in select markets around the world, including China, the U.K., France, Germany and Australia. Notably absent from the list is Apple's home country of the U.S.
Also this week, the company discontinued its aging iPad 2, and replaced it at the $399 price point with a resurrected fourth-generation iPad with Retina display. That means Apple's entire iPad lineup now uses the Lightning connector, while the first-generation iPad mini, priced at $299, is the only non-Retina tablet sold by the company.
Piper Jaffray has maintained its "overweight" rating for AAPL stock, with a price target of $640.