Apple-Comcast talks likely limited in scope, user experience not a priority for cable providers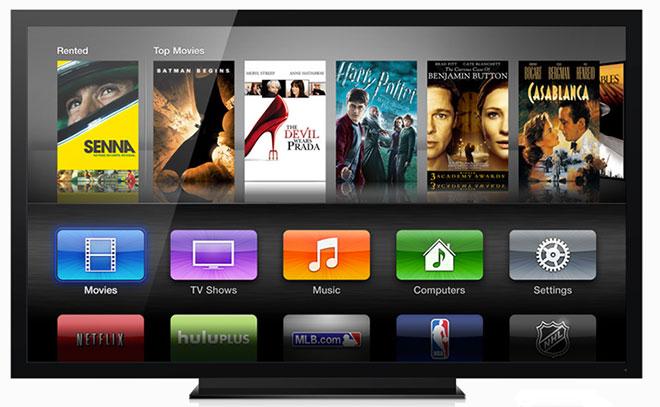 While rumors of talks between Apple and cable provider Comcast generated buzz over the weekend, one Wall Street analyst doesn't expect the discussions to go much beyond the possibility of having a Comcast-branded application available for Apple TV.
Analyst Kannan Venkateshwar of Barclays Capital believes that if a deal were to be struck between Apple and Comcast, it would likely be a simple agreement to have a Comcast channel appear on the Apple TV set-top box, alongside other options like Netflix and Hulu. The analyst covers Comcast stock for Barclays, and viewed the potential deal in light of what it could mean for the cable provider's bottom line.
"Such an arrangement would imply that any subscriber to such a service would have to be a Comcast subscriber who happens to have Apple hardware, rather than an Apple customer who becomes a Comcast subscriber," he said.
Venkateshwar went on to explain that Apple had something to offer cellular providers when it entered the smartphone market: The iPhone offered more power to users, which increased mobile data consumption and allowed service providers to sell more profitable smartphone data plans.
Comcast's limited arrangement with TiVo since 2005 is seen as a sign that the company is not greatly concerned with improving its cable user experience.
In contrast, Apple's current situation does not give cable providers much incentive to make an aggressive deal beyond the "inevitability" of Internet-based live and on-demand TV. Venkateshwar said Apple's experience in simplifying the user experience could be a benefit for a company like Comcast, but their history suggests that cable providers wouldn't go down that route.
For example, he said, TiVo has been around for more than a decade, and has consistently provided a better user experience than the cable boxes offered by service providers like Comcast. And yet TiVo has never been allowed into the existing cable infrastructure on a wide scale.
In his view, if a cable provider such as Comcast were truly looking to upgrade to a better user experience, it would be easier and cheaper to ink a deal with TiVo than Apple. That opportunity has been around for more than 10 years, and companies like Comcast have not gone down that route.
Word first surfaced on Sunday that Apple and Comcast have allegedly held talks for a deal that would allow Apple to bypass Web congestion on Comcast's infrastructure to user's homes. That arrangement would in theory provide faster and more reliable performance to users watching streaming video content.
There was no indication that discussion between Apple and Comcast have gone any farther than that. That's in contrast to earlier reports suggesting that Apple was working on a partnership with Time Warner Cable that would serve up live and on-demand streaming content through the Apple TV to Time Warner subscribers.
If Apple and Time Warner were in fact going down that road, it's possible that a wrench may have been thrown into those plans when it was announced in February that Comcast intends to purchase Time Warner. Apple, meanwhile, is rumored to be planning to introduce a new Apple TV set-top box as soon as April, though it's been claimed that the actual product may not ship to consumers until this fall.