Judge Koh overrules Samsung objection to patent video depicting Apple products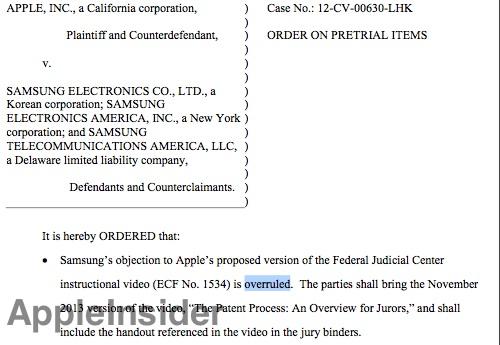 U.S. Judge Lucy H. Koh has overruled objections raised by Samsung regarding an instructional video providing jurors an introduction to the patent system.
AppleInsider exclusively reported on Saturday that Samsung had raised objections to the "how patents work" video, claiming it would be "highly prejudicial" to expose jurors to the idea that Apple invented original products worthy of being patented.
Apple had proposed to use the latest version of "The Patent Process: An Overview for Jurors," a video created by the Federal Judicial Center to provide jurors with an introduction to the patent system.
At the beginning of the first Apple vs. Samsung case, jurors were shown a similar video. However, over the past year the the FJC developed an updated version, replacing the dated-looking earlier edition that depicted actors wearing lots of plaid (below).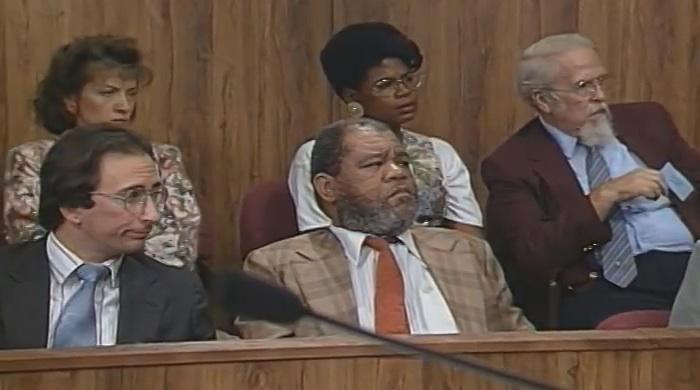 The new video (below) appears on the US Courts YouTube channel, where it is described as being "carefully crafted, in consultation with judges and members of the bar, to present a balanced view of the patent process," noting that "individual judges will want to review it carefully and consult with counsel before deciding whether to use it in a particular case."
Samsung has filed an objection to showing the new version of video, stating that "the FJC video includes several scenes in which Apple products are depicted and used."
Today, Judge Koh issued a ruling noting that "Samsung's objection to Apple's proposed version of the Federal Judicial Center instructional video (ECF No. 1534) is overruled. The parties shall bring the November 2013 version of the video, 'The Patent Process: An Overview for Jurors,' and shall include the handout referenced in the video in the jury binders."