Apple seeking damages of $2B in new trial, Samsung says claims are 'gross exaggeration'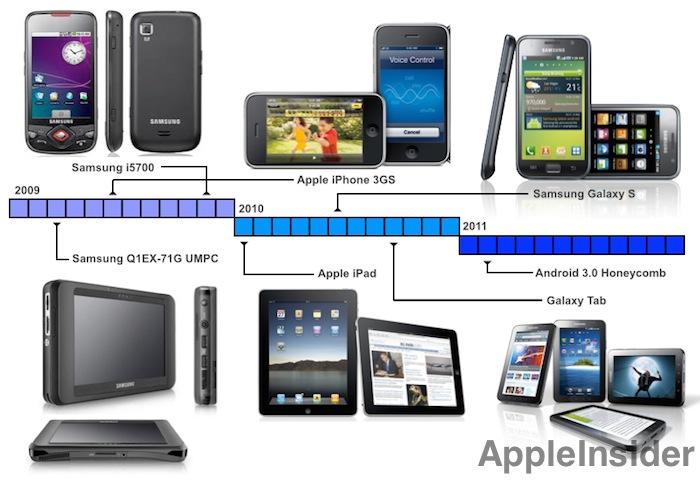 The second California Apple v. Samsung patent trial kicked off on Tuesday, with both parties offering opening statements to the jury, two of whom were excused just one day after being selected.
According to in-court reports from Re/code, Apple is seeking $2 billion in damages from Samsung over alleged misuse of five patents, double what the Cupertino, Calif., company won from the first California Apple v. Samsung jury trial in 2012.
"The evidence in this case will be that Samsung copied the iPhone and it also took many other Apple inventions that had not yet appeared in Apple products," said Apple attorney Harold McElhinny. "Samsung did not stop with competitive intelligence," he said. "Copying the iPhone was literally built into the Samsung development process."
McElhinny has promised to show the jury internal Samsung documents he said proves the Korean tech giant knew it was copying Apple's intellectual property. While Samsung fended off the iPhone's growing user base since its debut in 2007, by 2010 the Korean tech giant was forced to copy Apple's handset, a piece of technology in development since 2004.
It is unknown what evidence Apple plans to submit, but the packet could be along the lines of a 2010 Samsung comparison report — now known as the "copycat documents" — shown during the first Apple v. Samsung. Those papers illustrated a systematic process that compared and contrasted then-current Samsung handset designs with the iPhone.
According to McIlhinney, Samsung sold 37 million infringing products in the U.S., for which Apple is seeking an average of $33 in damages per phone. The company is also asking for reasonable royalties on phones and tablets.
In his opening statement, Samsung counsel John Quinn said Apple's patent claims are not as broad as the company makes out.
"I'll prove to you that is a gross, gross exaggeration, and an insult to your intelligence," Quinn said.
The attorney cited a sampling of reviews of Samsung products before passing the buck off to Google and its Android operating system. The software features seen on the Galaxy Nexus, one of the main devices in suit, were not built by Samsung, but the "sophisticated and creative minds" at Google.
"It's an attack on Android," Quinn said. "It is trying to gain with you in this courtroom what it has lost in the marketplace."
During the latter part of his opener, Quinn trotted out an email from Apple cofounder Steve Jobs that alluded to a "Holy War" with Google. The company was apparently aware of the danger Samsung posed. In fact, Quinn said a meeting agenda from October 2010 suggested Apple recognized Android was ahead in cloud computing, notifications and voice.
Finally, the original ten-member jury has been whittled down to four men and four women as two jurors were excused. One claimed sickness, while another said serving in the trial would be financially damaging.