After a series of 'home runs,' it'd be OK if Apple's next product is a 'single,' Evercore says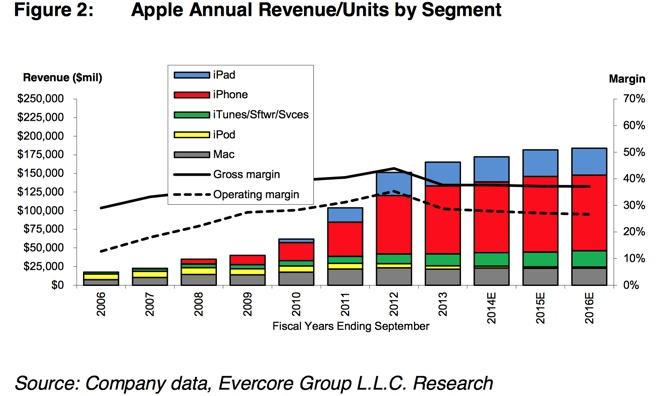 After the iPod, iPhone and iPad all proved to be "home run" products, the law of large numbers mean it's likely Apple's next new product category may only be a "single" or a "double" — and that's perfectly fine, in the eyes of one analyst.
Rob Cihra of Evercore Partners issued a note to investors on Wednesday, a copy of which was provided to AppleInsider, in which he said there may only be a few incremental markets where Apple could disrupt in the same way that iPhones and iPads have. While the iPhone added some 50 percent to Apple's revenues, it would be near impossible to replicate that kind of success.
Cihra expects that Apple will enter the wearable electronics market, potentially with a so-called "iWatch." But he sees products in that category ultimately adding an incremental 5 percent to the company's bottom line.
Another new potential market category for Apple would be a larger 12-inch iPad model targeted at enterprise customers, and potentially offering a more full-featured version of iOS.
He also sees Apple launching an expanded Apple TV that could serve as a "home gateway," and potentially triple the selling price of the current low-end model to a new cost of $299.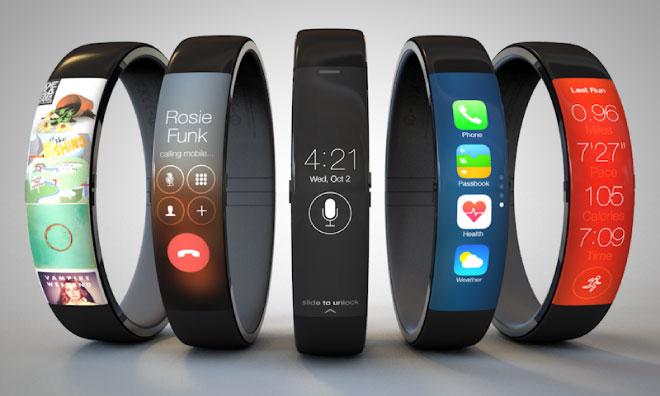 Finally, Cihra also sees new opportunities for Apple in advertising and e-commerce, allowing the company to leverage its large user base and 600 million active iTunes accounts with connected credit cards.
The analyst is bullish on all of those potential growth opportunities, but he cautioned that investors should not expect any of them to be blockbuster products in the same way the iPhone, iPad and iPod were before them. In his eyes, each of them could still incrementally add more to Apple's net profit and keep the company growing into the future.
As such, he believes investors should buy into AAPL stock in the near-term ahead of the company's March quarter earnings call scheduled for April 23. For the just-concluded quarter, he believes Apple likely sold 37 million iPhones and 18 million iPads, with gross margins of 37.8 percent, resulting in $43.8 billion in revenue.
Evercore Partners has retained its "overweight" rating for AAPL stock, with a price target of $670.