Apple's Tim Cook banked $74M in 2013, topping all but one S&P 500 tech CEO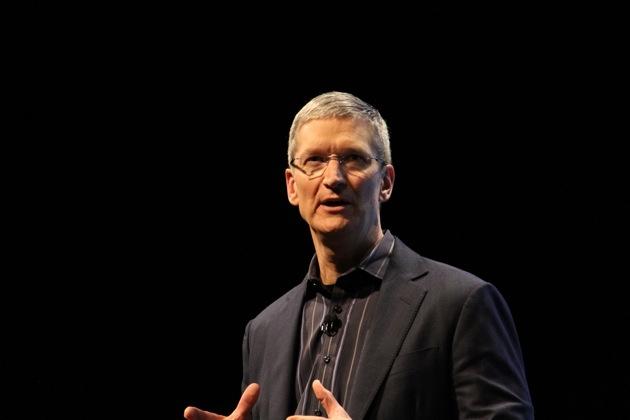 Apple Chief Executive Tim Cook took home $4.3 million in salary and incentives in 2013 and added another $69.6 million in vested stock options, continuing his reign as one of the highest-paid executives in Silicon Valley.
Cook's $73.9 million windfall outpaced the $17.6 million collected by HP's Meg Whitman, Silicon Valley's third-place finisher, according to USA Today. Neither CEO stood a chance against Facebook chief Mark Zuckerberg's $3.9 billion payday, however, after the college dropout cashed in $3.3 billion worth of stock options.
The numbers change slightly when excluding stock options and grants from the calculation. Using only salary figures, Cook's $1.4 million handily beat out both Whitman and Zuckerberg, who took home just $1 each in 2013. Whitman also received a $260,000 performance bonus.
Though it would be exceptionally difficult to argue that Cook is overpaid — Apple has recorded the best financial performances in its history under his watch — some believe that lavish compensation packages such as his may come under pressure as the pay gap between top executives and everyday workers continues to widen.
"The extremes are getting bigger and run smack dab into the debate of income inequality," compensation consultant Alan Johnson told the publication. "Boards are quite concerned over how executive compensation will be perceived."
Johnson argues that boards should not shy away from large executive paydays just for image reasons, however. Instead, compensation should be set commensurate with the amount of shareholder value the executive creates.
By that measure, Cook should be paid even more.
Whitman took home approximately $3.4 million for every $1 billion in net income her company booked in 2013, while Zuckerberg brought in about $2.2 billion by the same formula. Cook, however, banked just $2 million.