Carriers suggest a big-screen 'iPhone 6' could be a 'very special' success in China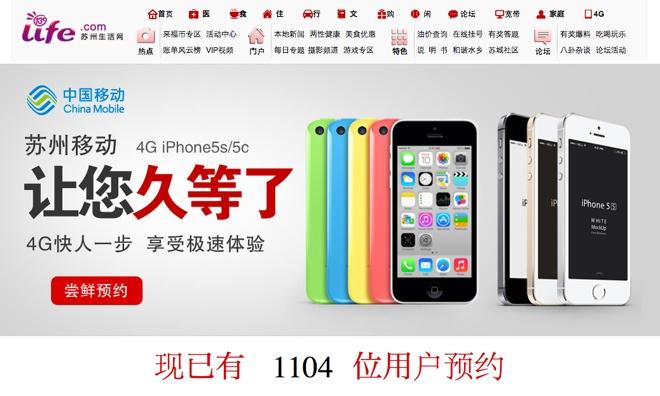 AppleInsider may earn an affiliate commission on purchases made through links on our site.
Chinese branded smartphones are performing well in their home country, affecting sales of worldwide leaders Apple and Samsung, but buzz is said to be growing in China among customers who are holding out hope for an iPhone with a larger display.
Analyst Brian White of Cantor Fitzgerald is currently on a "tech tour" of China, the details of which were shared in a note to investors on Friday. On the fourth day of his trip, he met with two telecom carriers in China, as well as a smartphone vendor, where sources gave him inside info on the nation's mobile market.
People who spoke with White indicated that Lenovo, Huawei, ZTE, Coolpad, and Xiaomi have all seen recent momentum in China. Their success it said to be impacting sales of Apple and Samsung handsets.
According to White, there's been a sense of "disappointment" among some Chinese carriers regarding customer demand for the iPhone 5s. However, those same people suggested that some may be holding off for a rumored "iPhone 6," which rumors have claimed will sport a larger display sized closer to 5 inches.
"In our view, the iPhone 6 with a larger screen (e.g., 4.7-inch, 5.5-inch) has the potential to meaningfully accelerate Apple's growth trajectory in China during (the second half of 2014)," White said. "We have not heard this type of excitement in China around the iPhone in at least two years and thus believe this could be a very special iPhone launch for Apple."
Earlier this year, Apple's iPhone finally debuted on the world's largest carrier, China Mobile. Apple's handset helped to drive adoption of the company's new 4G network, but China Mobile declined to reveal any actual sales figures.
However, it's likely that Chinese brands are seeing momentum in the lower-priced smartphone market, a segment where Apple does not compete. Recent data suggested that the iPhone accounts for 80 percent of the premium smartphone market in China.
The Chinese market has been an area of particular interest for Apple Chief Executive Tim Cook, who was even on hand in January to hand out the first China Mobile iPhones.