Apple reportedly plans high-res 5.5" iPhone 6, all new 4.7" model for later this year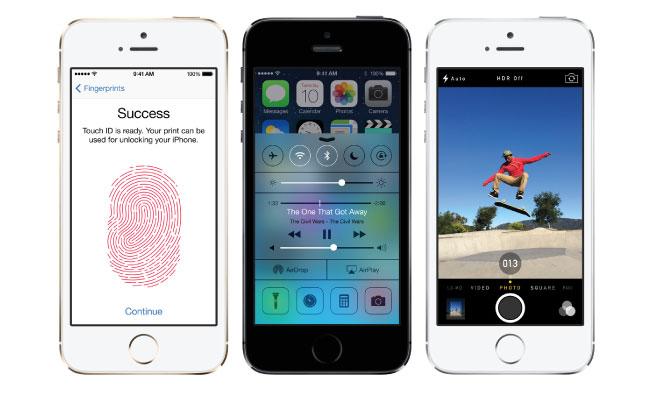 Apple will release two new iPhones this year, with an all-new redesigned 4.7-inch model and high-resolution "phablet" type 5.5-inch version poised to take the high-end smartphone world by storm this fall.
According to analyst Ming-Chi Kuo, Apple is planning to debut two new iPhone models with two distinct screen sizes in 2014, an unprecedented move for the company that traditionally shies away from screen size wars.
Aside from obvious size differences, the top-of-the-line 5.5-inch model will sport a higher-resolution screen at 1,920-by-1,080 pixels, which translates to 401 pixels per inch. The 4.7-inch iteration will use an oddly-spec'd 1,334-by-750 pixel display to maintain scalability with existing apps. That screen is good for a pixel density of 326 ppi.
Both handsets will use Apple's next-generation A8 system-on-chip with 1GB of LPDDR3 RAM, low temperature polysilicon in-cell touch panels and Touch ID fingerprint security. A near-field communications chip (NFC) and metal casing are also part of the build. An 8-megapixel rear-facing camera with the same f/2.2 aperture found in the iPhone 5s is expected, though Apple could include optical image stabilization to improve low-light performance.
On the aesthetics side, the iPhones' bezels are said to be 10 to 20 percent more narrow than the current iPhone 5s, while thickness is pegged at 6.5 to 7.0 millimeters. Interestingly, Kuo says Apple may move the location of the sleep/wake button to the side of the device in order to facilitate one-handed operation. Alternatively, the relocation may indicate a new feature that requires frequent presses of the power button.
While the 4.7-inch iPhone 6 will be just within Apple's guidelines of one-handed operation, the analyst believes the company will position the 5.5-inch version as a high-end phablet.
Overall, Kuo believes the 4.7-inch device will be Apple's main driver of handset sales in late 2014 and full-year shipments could hit 60 million units. The larger model may cannibalize sales of the iPad mini, but if the company can reduce the price tag of its smaller tablet, its portfolio should remain strong.
Kuo expects both iPhone 6 models to hit store shelves this fall, with Apple keeping the iPhone 5s and 5c on board as mid- and low-tier offerings. Due to the expanded handset lineup, the iPhone 4S and 4 will reach end of life in the third quarter.