Apple's CarPlay reportedly coming to aftermarket Alpine stereo systems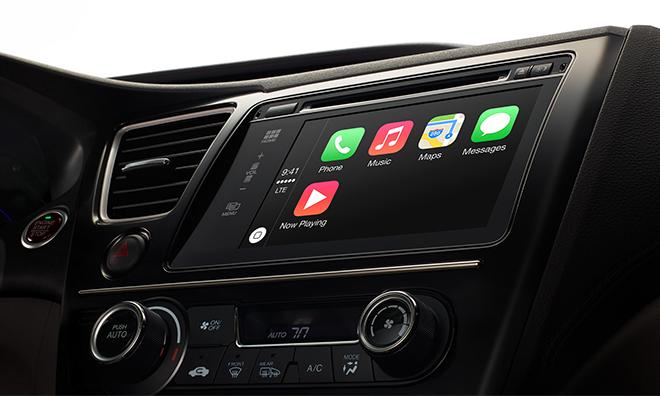 AppleInsider may earn an affiliate commission on purchases made through links on our site.
Consumers looking for a way to take advantage of Apple's new CarPlay infotainment offering without buying a new vehicle may soon be able to do so, as aftermarket manufacturer Alpine is said to preparing a CarPlay-compatible receiver for release later this year.
Alpine will reportedly begin shipping the units in the U.S. and Europe for $500 to $700 this fall. Word of the product was first reported by Japanese financial news service Nikkei Asian Review.
The new stereo is thought to sport a seven inch diagonal touchscreen and support for CarPlay's Siri-powered voice commands. Alpine is making the move quickly, Nikkei believes, to secure first-mover advantage and the financial boost that goes with it.
After Apple introduced CarPlay earlier this year, it appeared that chances for its appearances in the aftermarket were slim. A Kenwood representative told AppleInsider that the system would not appear in any 2014 products from the company, while a Pioneer spokesperson denied earlier rumors pointing to an offering of its own.
If true, an aftermarket option would likely come as a relief to consumers and significantly boost CarPlay adoption. The system is currently only available in upcoming vehicles from luxury brands Volvo, Mercedes-Benz, and Ferrari, though compatible models from BMW, Ford, General Motors, Honda, Hyundai Motor Company, Jaguar, Land Rover, Kia, Mitsubishi, Nissan, PSA Peugeot Citroën, Subaru, Suzuki and Toyota are also expected.