Jury to hear extended testimony due to federal appeals court ruling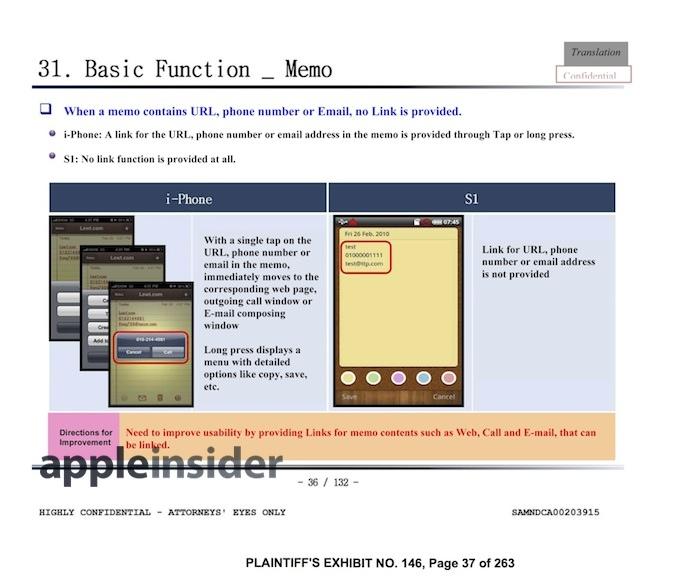 Jurors in the second Apple v. Samsung patent trial in California, who were scheduled to begin deliberations early next week, will now hear an additional two hours of testimony clarifying a key phrase used in one of Apple's patents-in-suit.
Just as the Apple v. Samsung case was winding down, presiding Judge Lucy Koh on Friday said she will give each side an extra hour to address the implications of a ruling handed down by the U.S. Court of Appeals for the Federal Circuit that same day, reports The Verge.
While the CAFC ruling deals with a separate action between Apple and Motorola, there is overlap with the California case in Apple's '647 patent covering "quick links" or "data detectors." With its decision, the CAFC overturned a prior dismissal by Judge Richard Posner, essentially reviving the Motorola case.
As noted by Re/code, the federal appeals court's ruling disagreed with Apple's claim construction of its '647 patent. Specifically, the court sided with Judge Posner's definition of a particular patent claim involving an "analyzer server," which the jurist described as "a server routine separate from a client that receives data having structures from the client."
Because the Apple v. Samsung jury was given a different definition of analyzer servers, as presented by Apple, clarification is needed to render a sound decision. To that end, two expert witnesses, Carnegie Mellon professor Todd Mowry and University of North Carolina professor Kevin Jeffay, will be called in to offer testimony.
Apple and Samsung were originally scheduled to offer their respective two-hour closing arguments on Monday, though the timeline has shifted presentation to Tuesday with jury deliberations to follow.
In its case against Samsung, Apple is seeking $2.19 billion in damages for lost profits and royalties on five alleged infringed patents. Throughout the trial, Samsung has asserted that Apple's patents are worth much less, with experts saying the total amount is closer to $38.4 million assuming 37 million infringing devices.