40% of Chinese consumers turn to phablets as Apple said to prep jumbo iPhone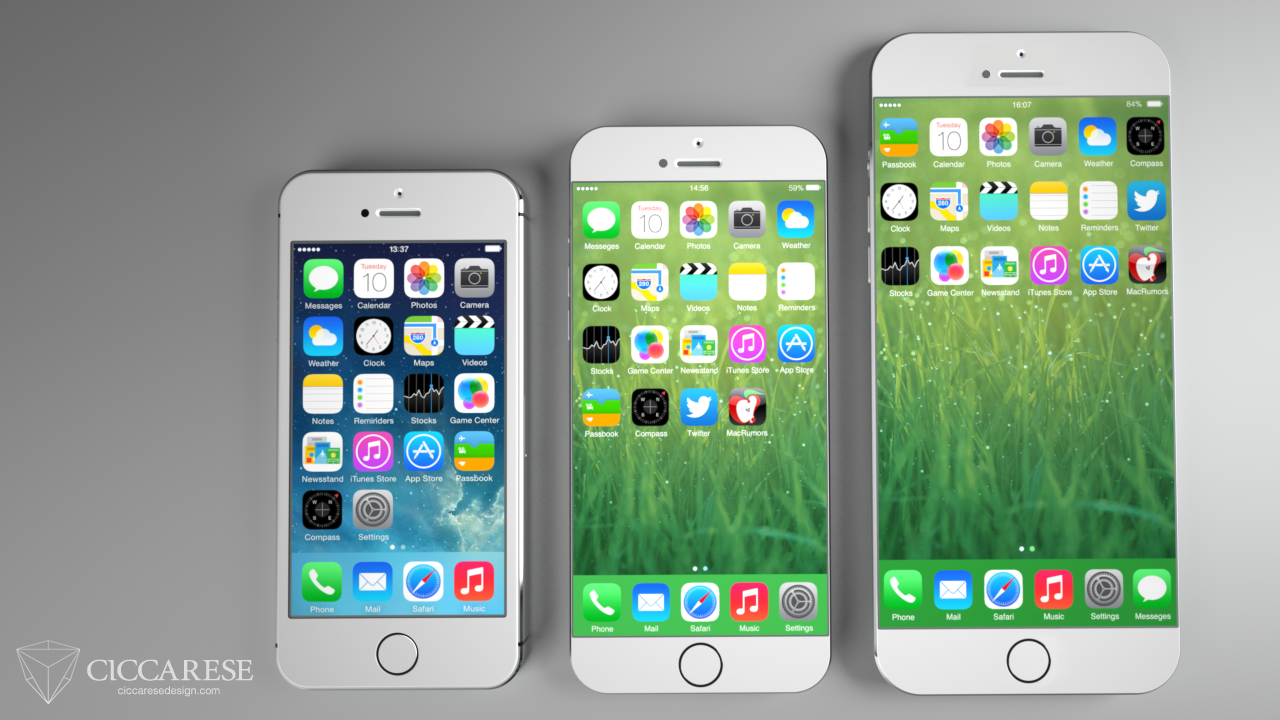 AppleInsider is supported by its audience and may earn commission as an Amazon Associate and affiliate partner on qualifying purchases. These affiliate partnerships do not influence our editorial content.
Apple's rumored 5.5-inch iPhone could have a sizable market to attack in China, as smartphone buyers in the world's most populous nation are taking home so-called "phablets" in droves, new data revealed Monday shows.
Four out of every ten smartphones sold in China during the month of March came with a screen size larger than 5 inches diagonally, according to a new report from market research firm Kantar WorldPanel ComTech. The steady sales come as Chinese consumers lean on the devices more heavily for entertainment.
"It's clear that phablets really are changing the way Chinese consumers use smartphones," said Kantar strategic insight director Dominic Sunnebo. "More than one in five phablet owners now watch mobile TV on a daily basis, half do so at least once a month, and this is without widespread availability of 4G."
Apple is reportedly poised to cash in on this growing market, with the company rumored to bring two new, larger-screened iPhone models to market later this year. The so-called "iPhone 6" is thought to bear a 4.7-inch display, while a 5.5-inch "iPhone Air" would follow later and compete directly against larger flagship Android phones like Samsung's Galaxy line.
Sunnebo believes that the changing usage patterns also bode well for Chinese wireless carriers, who will see a surge in revenue as consumers opt for higher-capacity — and more expensive — data plans. For their part, iPhone users have long been known as voracious consumers of mobile data, sometimes straining Apple's relationship with its carrier partners due to the additional load placed on the networks' infrastructure.
"As 4G infrastructure expands in China, the demand for data is going to be unprecedented, paving the way for carriers to boost revenues significantly through larger data packages," Sunnebo added.
Overall, Kantar's latest research shows that Apple regained momentum in the first quarter of 2014, riding strong sales of the iPhone 5s. Apple saw market share gains in a number of key markets, including across Europe, in Australia, and especially in Japan, where it represented a whopping 81 percent of sales on carrier Softbank.
"Japan's love affair with Apple shows no sign of fading," Sunnebo said. "Even though the iPhone has now been available on Japan's largest carrier, NTT DoCoMo, for a number of months Apple still accounts for more than 40 percent of sales on the network.
"The success of the iPhone is also filtering through to the iPad, with almost a quarter of Japanese iPhone owners also owning an iPad. With smartphone penetration in Japan lagging well behind Europe and the US, Japan will remain a key growth market for Apple."
Kantar's research also found that Android remains the top mobile operating system across Europe, representing 70.7 percent of unit sales. Apple is a strong second with 19.2 percent, and Windows is third place with 8.1 percent of smartphones.