Apple's iTunes Match finally arrives in Japan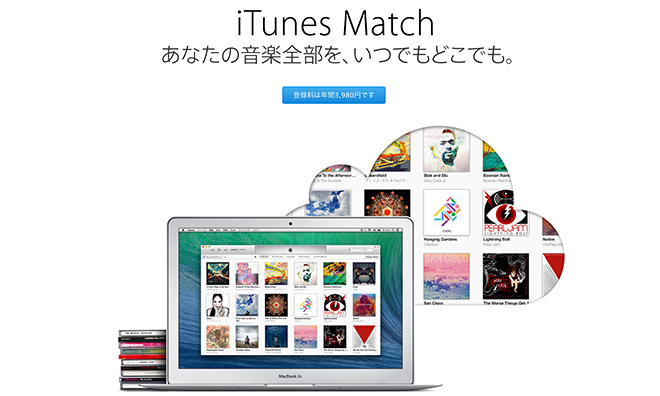 AppleInsider is supported by its audience and may earn commission as an Amazon Associate and affiliate partner on qualifying purchases. These affiliate partnerships do not influence our editorial content.
After a nearly two-and-a-half year wait, Apple's iTunes Match has hit the shores of Japan, bringing cloud-based library matching to one of the few countries where users can purchase music through iTunes but not sign up for the service.
With the latest expansion of services, Apple has iTunes Match operating in some 116 countries, according to the company's iTunes availability webpage.
Like its U.S. counterpart, the Japanese iTunes Match allows users to match songs in their music library, including media from CD rips and other sources, with high resolution versions from iTunes. Up to 25,000 tracks can be stored in iCloud — more if songs are purchased through iTunes — and users can access them from any connected device.
While U.S. iTunes Match subscriptions go for $24.99 a year, international users usually have to pay a premium to access the service. Japan is no exception as current pricing stands at 3,980 yen, or roughly $39 at today's exchange rate.
Apple last expanded its iTunes Match coverage in December when the service rolled out in Denmark, Sweden, Norway and Finland.