Investor Carl Icahn buys another $1.65B in Apple stock as shares head toward 7-for-1 split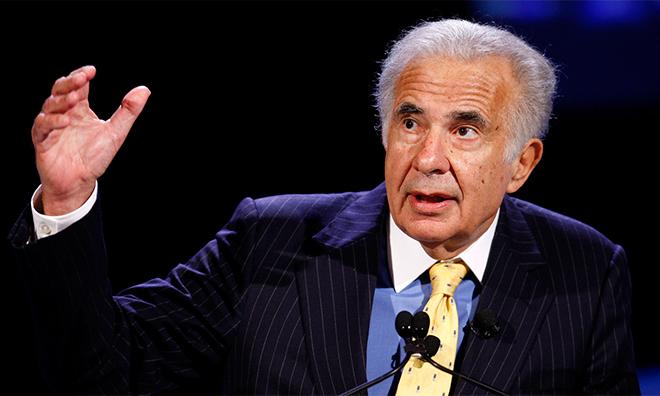 Billionaire investor Carl Icahn, who is known to use his substantial clout to steer public companies' financial policies, recently boosted his stake in Apple by 2.8 million shares worth nearly $1.65 billion.
Icahn's latest position was revealed in a Securities and Exchange Commission filing on Thursday and shows the activist investor now has more than 7.5 million AAPL shares, reports The Wall Street Journal.
At the end of trading today Apple's stock dipped to $588.82, meaning Icahn's stake in the company is worth over $4.4 billion.
The bullish buy was recorded for the March period, which came just before Apple announced a 7-to-1 stock split and share repurchase program. The board increased buyback authorization to $90 billion from a previous $60 billion, while the stock split will take place on June 2 with split-adjusted trading to commence on June 9.
In addition to the split and share buyback initiatives, Apple's board also approved an 8 percent bump to its quarterly cash dividend, bringing the figure up to $3.29 per share. That's up from the previous $3.05 per share, per quarter.
Icahn's move can be seen as a stamp of approval for the decisions made by Apple's board. The investor first revealed his "large position" in Apple last August in a tweet saying he met with CEO Tim Cook to push for a larger stock buyback to boost earnings. It was later reported that Icahn owned about $1.5 billion worth of AAPL stock at the time.
In the months following, Icahn turned up the heat on a prospective stock buyback, going so far as to file a shareholder proxy vote regarding the matter.
Following a series of additional share purchases — and an increase in Apple's repurchase program — Icahn dropped his aggressive effort, saying at the time that further actions were unnecessary given the company was "so close" to reaching his proposed target.