Carl Icahn invests another $500M in Apple after shares slide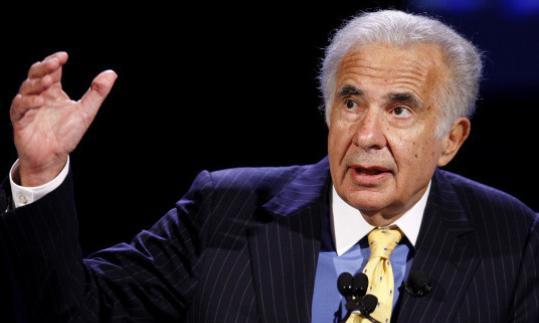 With the share price of Apple dropping more than $40 in Tuesday morning trading following a disappointing earnings report, billionaire investor Carl Icahn announced he has bought another $500 million stake in the company.
As he has done in recent months, Icahn took to his official Twitter account to announce his purchase. Unsurprisingly, he also further pushed his desire for Apple to increase its share buyback program.
"My buying seems to be going neck-and-neck with Apple's buyback program, but hope they win that race," he wrote.
The announcement comes less than a week after Icahn announced he had placed another $500 million bet on Apple shares. That means Icahn has put over $1 billion into Apple in the last week.
Just bought $500 mln more $AAPL shares. My buying seems to be going neck-and-neck with Apple's buyback program, but hope they win that race.

— Carl Icahn (@Carl_C_Icahn) January 28, 2014
Though Icahn has been critical of Apple's board of directors for their growing cash hoard, he believes the company itself has a bright future ahead of it. On numerous occasions, he has said his investment in AAPL is a "no brainer."
The activist investor, who has a reputation for using his considerable sway with publicly traded companies, believes Apple should spend the entirety of its $158.8 billion in cash on its own shares. However, he has made a more moderate proposal to shareholders, asking by proxy vote that Apple invest $50 billion immediately.
Apple has advised that shareholders vote against the proposal at its upcoming annual investor meeting, saying that its board is already "thoughtfully considering options for returning additional cash to shareholders."
Shares of Apple tumbled on Tuesday after the company reported its December quarter earnings on Monday. Though it was a record quarter for the company, investors had anticipated more growth, and were particularly bothered by lower-than-expected iPhone sales of 51 million units.