Apple pledges to fix longstanding iMessage bug in upcoming iOS update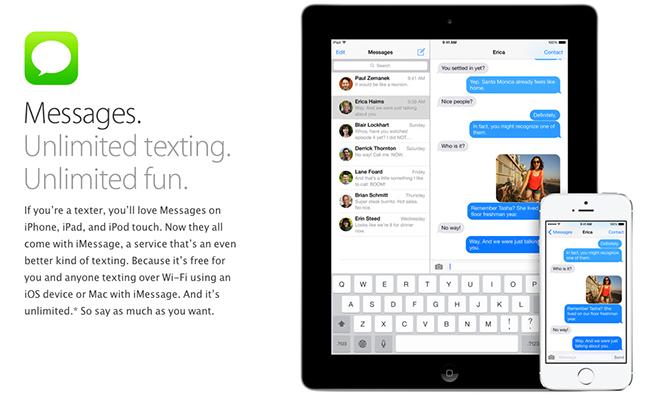 While a bug preventing users from exiting the iMessage ecosystem has prevailed since iOS 5, Apple this week formally acknowledged the issue, and has said that a fix is in the works.
Apple's iMessage system uses an iPhone owner's cell phone number as a form of identification, hijacking would-be text messages sent from another iOS device and turning them into proprietary iMessages. This allows Apple to send messages to non-smartphone devices, such as an iPad or Mac, and also to avoid carrier text messaging services, which can be costly and don't allow features like read receipts.
The problem, dating back to 2011, occurs when a user switches from an iPhone to a non-iOS device without formally disconnecting their phone number from the iMessage service. Users have discovered that people on iPhones attempting to send them a text message are still having the messages intercepted by Apple and sent as iMessages — messages they cannot receive if they are on an Android phone, Windows Phone, or some other platform.
The problem became even worse recently with a server-side glitch, and last week Apple was hit with a lawsuit from a woman who said iPhone users are "penalized and injured" when switching away from iMessage. In the wake of that lawsuit, Apple issued a statement to Re/code this week, saying that the server-side iMessage bug has been fixed, while an iOS update is in the works to further address the issue.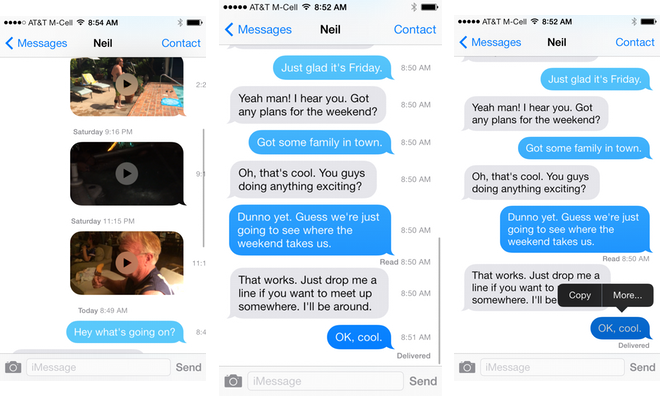 Apple didn't give a timetable as for when or how the problem will be resolved, but users affected by the bug were encouraged to contact AppleCare in an attempt to fix. And those switching away from the iPhone can plan ahead by turning off iMessage on the device, and deactivating their cell phone number from any Mac or iPad that might also be running iMessage.
Unlike Google Hangouts or BlackBerry's BBM, which can be accessed on competing devices via third-party applications, Apple's iMessage service remains exclusive to Apple devices, much like its FaceTime video chat standard and copyright protected video content from iTunes.