iMac shipping times slip as lower-priced models may arrive at WWDC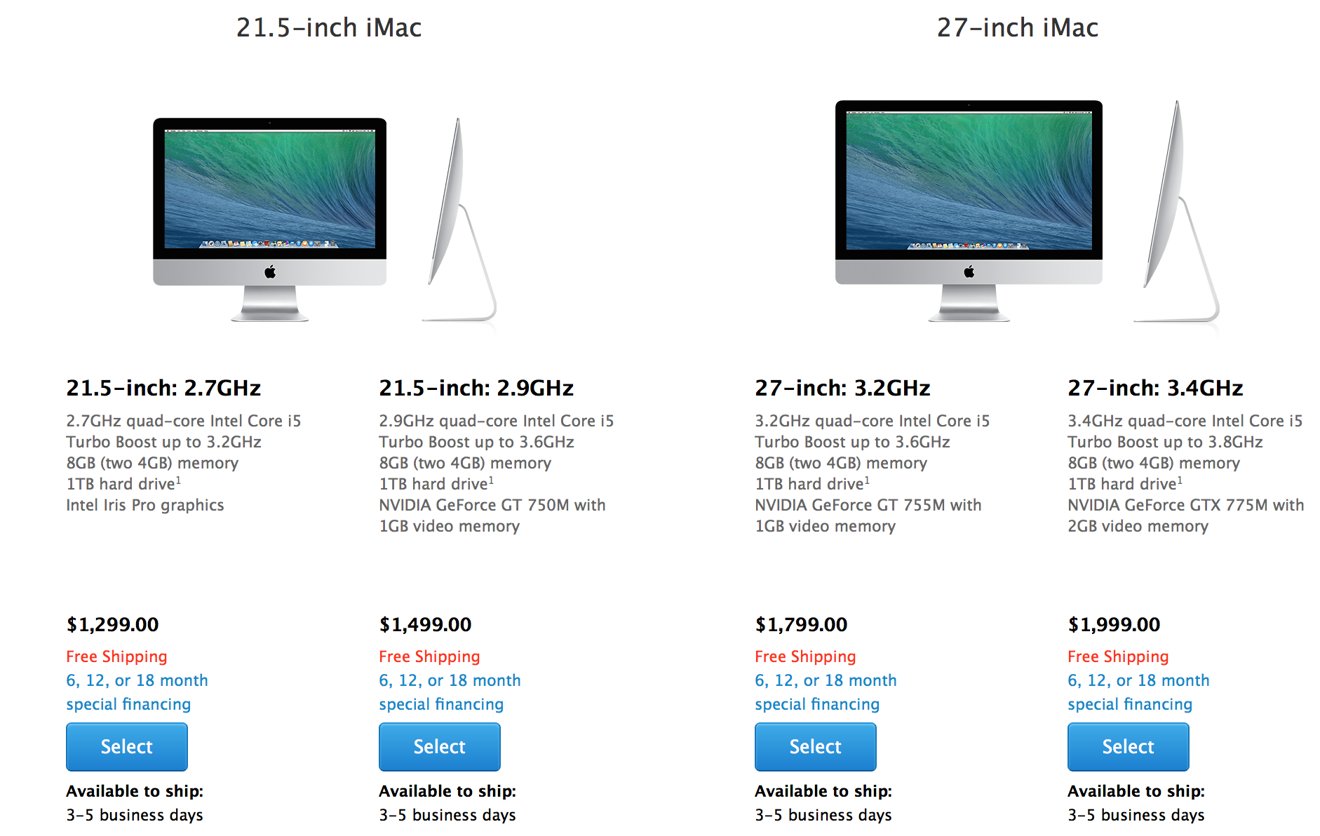 With Apple's annual Worldwide Developers Conference just a week away, shipping times for new iMac orders direct from the company are advertised at between 3 and 5 business days, supporting rumors of new, lower-priced options coming soon.
All of the standard configurations of Apple's iMac, in both the 21.5- and 27-inch screen sizes, currently have delayed shipping. Typically, Apple ships orders of its new Macs to customers within 24 hours — Â all of its MacBook Air, MacBook Pro and Mac mini models currently ship within a day.
As of this weekend, the iMac was also shipping in 24 hours, but it is currently seeing delays from Apple's own online store, and the wait is even longer for customers who may be looking to upgrade from the base configurations. For example, adding a 3.5-gigahertz quad-core Intel i7 chip bumps the shipping estimate to five to seven business days, while increasing the RAM to 16 or 32 gigabytes means the system will take up to 10 business days to ship.
Some authorized Apple resellers, as can be found in the AppleInsider Mac Price Guide, are also seeing limited iMac inventory a week before WWDC. And those in stock are currently selling at the steepest discounts to their price points of any current product in the Mac lineup — all Mac models are available through resellers at discounts of around $150, the largest such discount seen for any Mac.
Amazon is completely sold out of the base-line 21.5-inch and 27-inch models, relying on third-party resellers who only have a handful of units left in stock. MacMall is also down to its last units on the 2.9-gigahertz 21.5-inch model, and the 3.4-gigahertz 27-inch model.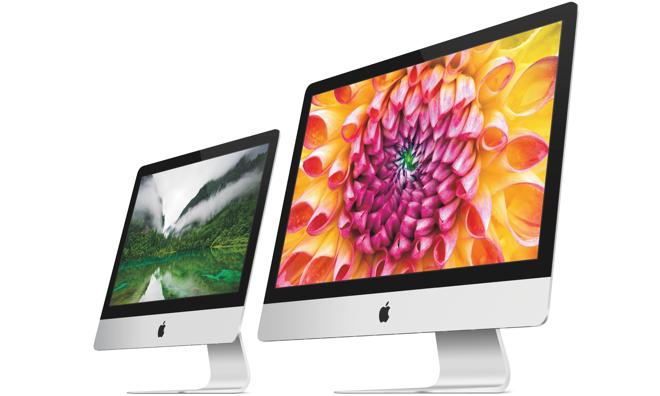 However, resellers B&H as well as Best Buy currently show all standard-configuration iMac models in stock, suggesting supply shortages are not yet widespread.
The timing aligns with claims from well-connected analyst Ming-Chi Kuo of KGI Securities, who revealed last month that Apple was planning to launch a new low-cost iMac model in the near future. With Apple's WWDC keynote set to be held next Monday, it would seem to be an opportune time for Apple to unveil a refresh to its all-in-one desktop lineup.
Kuo said the cheaper iMac will allow Apple to better compete with other all-in-one desktop makers HP and Lenovo, giving the Mac maker a stronger position with which to compete in growing markets like China. He expects lower prices to boost iMac sales by 23 percent this year, totaling 4.8 million units.
If cheaper iMacs do launch next week, 2014 could be shaping up to become the year of the cheaper Mac. Apple already cut the prices on its MacBook Air models with a minor processor update last month, making the thin-and-light machines the most affordable mass-market notebooks in the company's storied history.
The iMac lineup was last refreshed in September of 2013, when Apple upgraded the machines to Intel's Haswell processors. The desktops were also outfitted with speedy 802.11ac Wi-Fi, and also saw an upgrade to Nvidia's GeForce 700-series graphics.