Apple to reportedly announce Beats deal this week at lower $3 billion price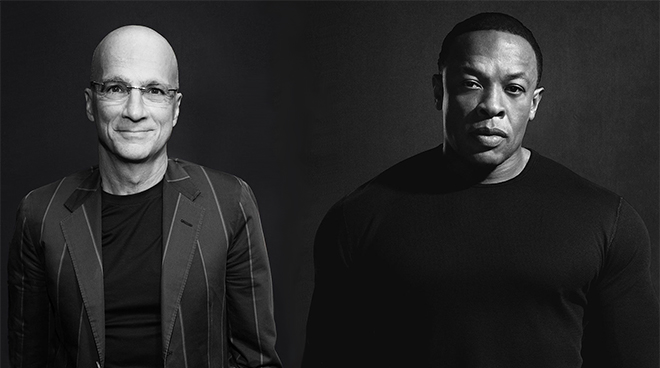 Adding to the never-ending stream of scuttlebutt surrounding Apple's hyped buyout of Beats Electronics, a report on Tuesday claims the terms of the supposed acquisition have dropped to $3 billion and will be announced this week.
Citing unnamed sources close to the ongoing discussions, The New York Post reports the initial $3.2 billion number leaked when Apple was still in the process of quantifying Beats' worth as a company. In the intervening period, the Cupertino, Calif. company has lowered the price to a current $3 billion and will reportedly announce the purchase by the end of this week.
"Apple hadn't even begun its due diligence process when news of the number came out," a source said.
Elaboration on the numbers, the publication said Apple is placing a high value on Beats' high-margin audio hardware business that recorded $1.3 billion in sales in 2013. While some have speculated that Apple's interest lies in rolling Beats Music into its iTunes Radio streaming service, sources say this is not the case.
"Apple doesn't have a streaming music business so it would be a nice instant get, but the hardware is the profitable business," one person said.
In a breakdown of who will walk away with what, the publication estimates Beats co-founders Jimmy Iovine and Dr. Dre will take home hundreds of millions of dollars, while stakeholder Universal Music Group will get more than $400 million on a $3 billion deal.
Ironically, Dre, whose real name is Andre Young, will fall just short of joining the billionaire's club after adding a pre-tax windfall of $750 million from the supposed Beats sale to the $275 million he earned over the past three years. In a video posted to model/actor Tyrese Gibson's Facebook page, Young boasted of being the first billionaire in hip-hop.
Finally, The Post's sources corroborated an earlier rumor that Beats cofounders Jimmy Iovine and Dr. Dre will attend Apple's Worldwide Developers Conference on June 2.