Samsung announces open health care platform with modular hardware, cloud-based software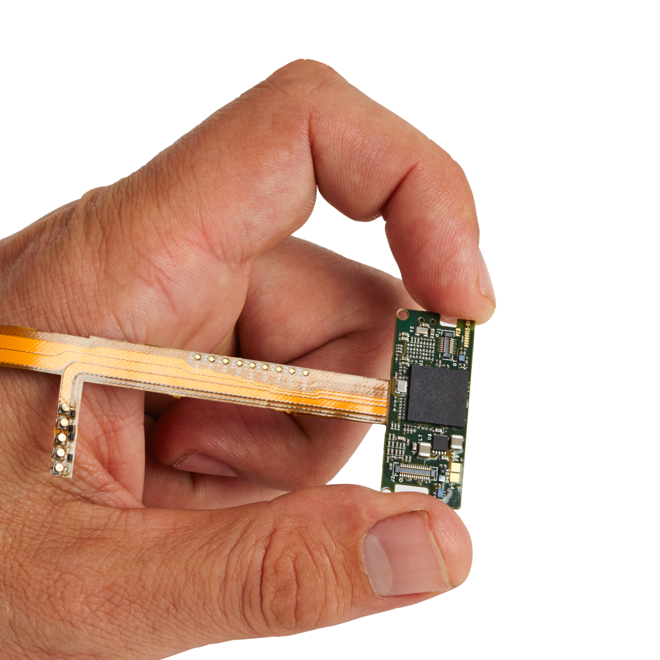 AppleInsider may earn an affiliate commission on purchases made through links on our site.
Less than a week before Apple is expected to take the stage at WWDC and unveil a health-focused addition to iOS, rival Samsung on Wednesday announced a healthcare initiative of its own with a $50 million innovation fund and new hardware and software platforms.
"Samsung's Digital Health Initiative provides an exciting opportunity for the brightest minds in the technology world to come together to develop the products that will, for the first time, put individuals in the driver's seat in understanding their own health and wellness," Samsung executive Young Sohn said in a release.
To jumpstart development, Samsung unveiled a wearable hardware reference design — dubbed Simband — and an accompanying cloud-based software architecture the company is calling the Samsung Architecture for Multimodal Interactions, or SAMI.
Simband is a modular hardware solution designed to maximize battery life and allow for new form factors and advancements in noninvasive sensing technology. SAMI, meanwhile, will act as a secure repository for storing unstructured personal health data in the cloud, in contrast to recently-failed programs from Microsoft and Google which focused on structured medical records.
Samsung said that it does not intend to sell products based on the Simband or SAMI platforms commercially, instead offering those technologies freely to developers.
The fund, called the Samsung Digital Health Challenge, appears to be aimed at providing a foundation for development using the nascent hardware and software platforms. Apple made a similar move in the early days of iOS, partnering with venture capital firm KPCB to launch a $100 million iFund. The iFund strategy paid off both for Apple and KPCB, with the latter doubling it to $200 million two years later.
Many Apple watchers expect the company to show off new features in iOS 8 geared toward the same goal of collating and displaying health data from a variety of "quantified self" devices. The company is also thought to be deep into the development of a so-called "iWatch" that would sport an array of biometric sensors for personal health and fitness tracking and integrate closely with existing iOS devices.