UBS sees Apple selling 21M 'iWatch' units priced at $300 in first year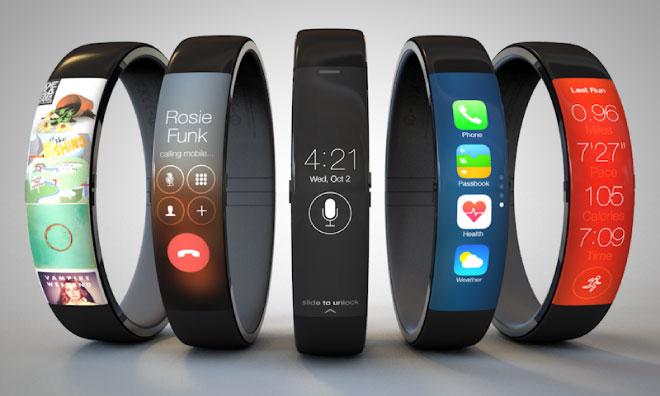 If Apple does launch a so-called "iWatch" later this year, investment firm UBS believes the ramp up in sales could be similar to the company's wildly successful iPad, hitting 21 million units in fiscal 2015 and 36 million units the following year.
With a projected average selling price of $300, the iWatch could add one to two points of earnings per share growth, analyst Steven Milunovich said in a note to investors on Monday, a copy of which was provided to AppleInsider. At that price, Milunovich believes Apple could achieve product margins at launch around 25 percent, increasing to the low 30s over several quarters.
"We are more confident that Apple will be introducing the iWatch before the holiday season following WWDC's introduction of HealthKit, recent healthcare hirings, the acquisition of LuxVue Technology, and positive comments from Eddy Cue at the Re/Code Conference," he wrote.
Milunovich's estimates would add $6.5 billion in revenue to Apple's projected fiscal 2015, and about $11 billion in revenue to the company's fiscal 2016. He also sees the "iWatch" being 30 to 40 basis points dilutive to Apple's overall margins.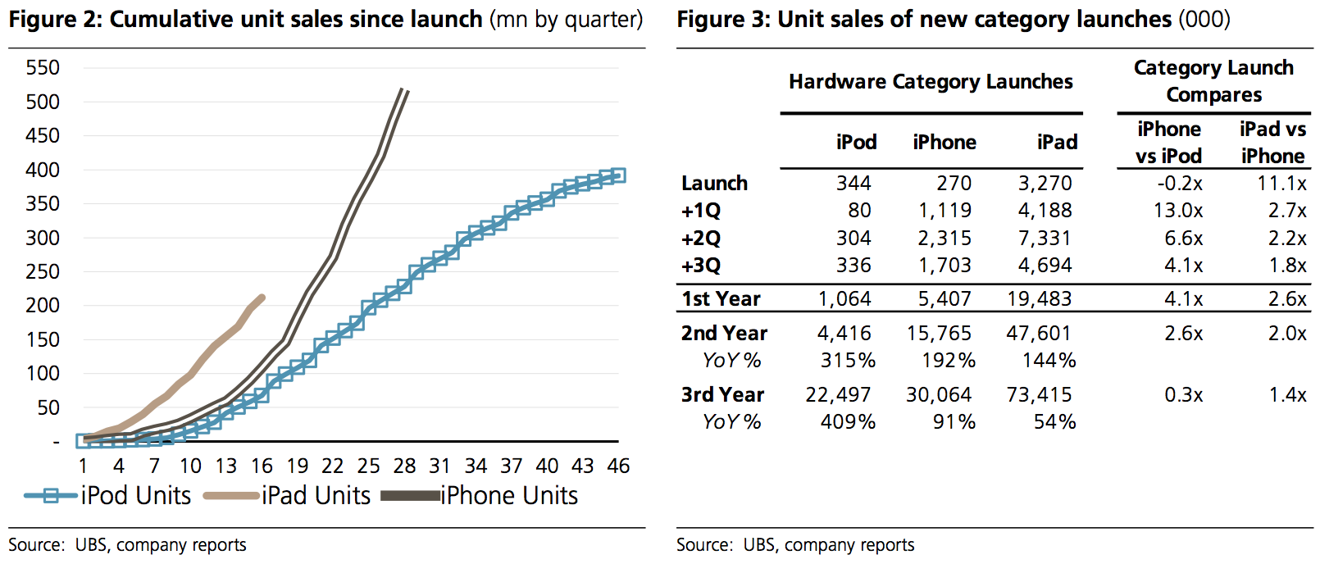 The analyst noted that Apple's first iPhone only moved 5.4 million units in its first year. But after it became well established, the iPad got off to a blistering start, selling 19.5 million units in its first year, and 47.6 million in the second year.
"We expect iWatch sales to roughly track iPad unit sales — Â similar penetration rates would mean higher sales," he said. "iWatch might do better because the customer base is larger than when iPad launched and the ASP might be less. On the other hand, iWatch is the first product to be worn, which might not appeal to all users."
UBS's previous 12-month price target for AAPL stock was $700, but with the company's 7-for-1 stock split going into effect Monday morning, the investment firm has a newly revised — but unchanged — price target of $100. Shares of Apple opened at nearly $93 and were trading slightly down early Monday.
Last week, the well connected John Paczkowski of Re/code said that Apple is currently planning to hold an event for its "first wearable device" in October. While that device is widely expected to be an "iWatch," he declined to refer to it as a wrist-worn accessory.
Speculation has been mounting for years that Apple may soon enter the growing wearable devices market with its own smart wrist watch that would track health and fitness data. Anticipation of such a device has been bolstered by a number of patents, investments and hires made by the company.