Apple's 'first wearable device' affirmed to be on track for October debut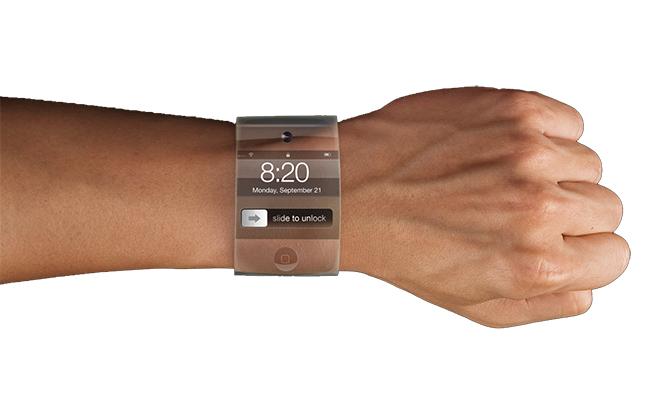 Apple is reportedly planning to hold an event in October where it will introduce its "first wearable device," an accessory widely anticipated to be a wrist-worn "iWatch," to presumably go on sale before this holiday shopping season.
While he declined to refer to the device as a watch, Re/code's John Paczkowski disclosed the info on a cryptic "wearable device" on Friday, citing people familiar with Apple's plans. Those sources reportedly said that Apple's wearable device will capitalize on the new HealthKit tools for developers that Apple will include in the forthcoming iOS 8 mobile operating system.
The timing corroborates with what Nikkei reported earlier Friday, although the newspaper went as far as to say the device Apple is planning to debut is a so-called "iWatch." That report also claimed that the device will sport a flexible OLED touchscreen, and that Apple is planning to build between 3 million and 5 million units per month.
If Apple sticks with its recent release schedule, it would likely unveil its next iPhones in September alongside the public launch of iOS 8. Apple would then hold another event in October to debut new iPads, Macs, and potentially an "iWatch" this year.
Speculation has been mounting for years that Apple may soon enter the growing wearable devices market with its own smart wrist watch. Anticipation of such a device has been bolstered by a number of patents and investments from the company.
The anticipated "iWatch" is expected to focus on health and fitness for users, going beyond simple step counting to measure biometrics data from a user's wrist. Those claims have been supported by a number of hires made by Apple in the fitness and medicine fields, as well as fashion-related hires that may signal an interest in visually appealing wearable devices.