Facebook updates Messenger with instant video sending and 'Big Likes'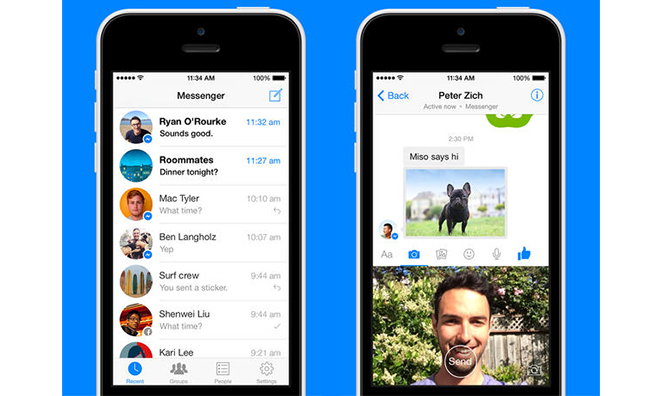 Amid the constantly evolving landscape that is mobile messaging, Facebook on Thursday added two new features — video messaging and bigger "thumbs ups" — to its Messenger iOS app to help it stand apart from the crowd.
The biggest addition to Facebook Messenger version 6.0 is an option to film and send in-line video messages to friends with a "tap-and-hold" gesture.
Prior to today's update, Messenger limited users to sending in-app pictures and pre-recorded videos stored in the iOS Camera Roll, but now tapping and holding on the camera icon allows for on-the-fly recording. Videos are restricted to 15 seconds, which is also the limit for Instagram videos.
In practice, the feature defaults to the front-facing camera for a 15-second selfie, adding yet another layer to users' messaging options.
Apple's forthcoming iOS 8 mobile operating system will feature a similar capability that supports recording of both video and audio clips in the first-party Messages app. Media can be recorded and sent to friends directly from the message screen without having to leave the app via a tap-and-hold UI and a new microphone icon.
The second feature packed into Messenger is "Big Likes," which basically plops in a huge "thumbs up" when you "really, really like something." More of a tweak than a new addition, Big Likes offers a more granular way for users to express their feelings.