Priceline to buy Apple partner OpenTable for $2.6 billion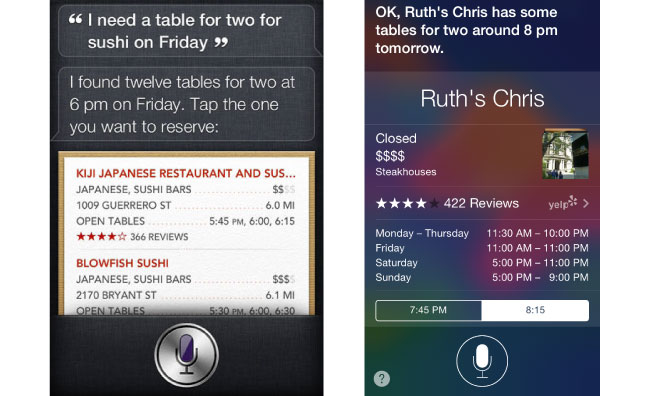 Online travel behemoth Priceline has struck a deal that will see it pay $2.6 billion for OpenTable, a provider of online reservation technology for restaurants that underpins Siri's table booking functionality.
Priceline will pay $103 per share — a $29 premium over the stock's June 12 closing price — for OpenTable in the all-cash acquisition. Executives from both companies touted Priceline's ability to help OpenTable as the latter attempts to expand into foreign markets.
"We look forward to helping the OpenTable team accelerate their global expansion, increase the value offered to their restaurant partners, and enhance the end-to-end experience for our collective customers across desktop and mobile devices," Priceline CEO Darren Huston said.
OpenTable chief Matt Roberts echoed the sentiment, calling out Priceline's "exceptional track record of customer service in dozens of languages around the world."
Apple integrated OpenTable into Siri beginning with iOS 6, allowing the personal digital assistant to help iPhone owners make restaurant reservations. It is unclear how the Priceline agreement, which is expected to close in the third quarter of this year, may affect OpenTable's relationship with Apple.