Rhapsody and T-Mobile launch subscription-based 'unRadio' streaming music app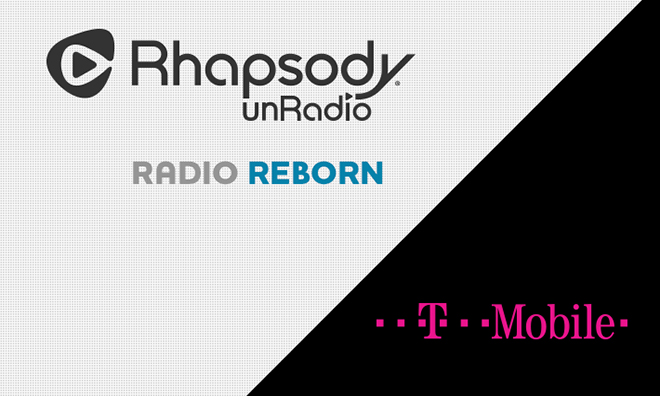 Finishing off its "Un-Carrier 5.0" event in Seattle, Wash. on Wednesday, T-Mobile announced a new subscription-based ad-free Internet radio service and app called Rhapsody unRadio that will be offered for free to the carrier's Unlimited 4G LTE customers.
After unveiling Music Freedom, a service that offers free unlimited data for select streaming music providers, T-Mobile trotted out "Rhapsody unRadio," a multi-platform subscription based music streamer that comes with pricing perks for the carrier's customers.
Framed as a benefit for those already subscribed to all-you-can-eat data plans who would see no benefit from Music Freedom, unRadio will launch on June 22 as a standalone service available to both Android and iOS device owners.
Priced between existing services like Pandora and Spotify, unRadio subscriptions will go for $5 per month for users outside of T-Mobile's network. Existing T-Mobile customers will get a $1 discount on the service, while the carrier's "Simple Choice Unlimited Plan" subscribers get access for free.
As far as features go, unRadio offers up ad-free streaming, unlimited skips and the usual playlist creation tools seen on competing products. Offline listening is limited to 25 songs out of the 20 million tracks offered through the service. Compared to Rhapsody's flagship app, unRadio is about half the price for non-T-Mobile subscribers, but offers less in the way of music choice.
According to a report from Re/code, Rhapsody plans to allow in-app subscription purchases, meaning Apple will get a 30 percent cut of unRadio revenue generated by iOS devices.