T-Mobile partners with Apple to offer free week-long iPhone 5s 'test drive' to nab potential customers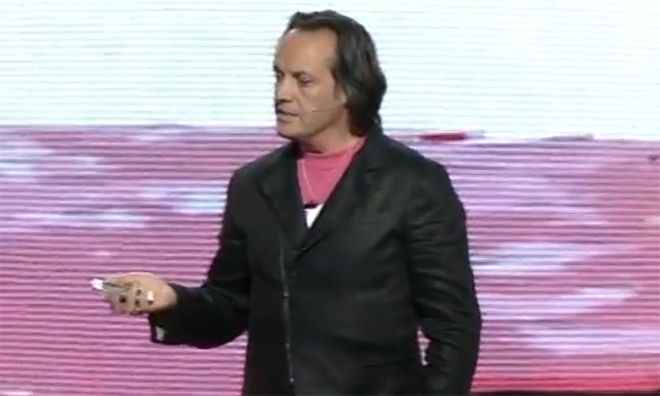 Ahead of T-Mobile's "Un-Carrier 5.0" event on Wednesday, CEO John Legere said his company is partnering with Apple to give potential customers a free iPhone 5s with unlimited data to "test drive" on its network for one week.
In an interview with Re/code, Legere outlined the "7-night stand" program, saying users simply sign up online, use the phone for a week and return it to a any T-Mobile store once the trial period is over. The company plans to have the initiative up and running next week.
"You (can) have a 7-night stand," Legere said. "You cheat on your carrier and it's free."
The T-Mobile chief estimates more than one million people will take advantage of the offer within the first year of availability. According to the publication, Apple is supplying "tens of thousands" of iPhone 5s units to the carrier as part of the partnership.
Additionally, when Apple releases the next iPhone, T-Mobile will upgrade the offer to whatever the latest models handset is available.
Those interested in taking up T-Mobile on its 7-night stand offer can visit t-mobile.com/testdrive on the company's website starting June 23. The sign-up process requires a valid credit card before the unit ships and potential customers are allowed one test drive period per year.