Apple's Cook says iOS 8 voice messaging a key feature, prompts speculation of inclusion in 'iWatch'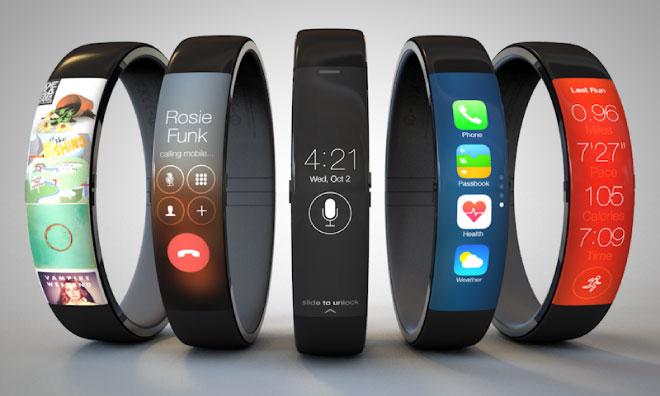 Citing a meeting with Apple CEO Tim Cook, an analyst released a report on Wednesday predicting iOS 8's new voice messaging feature could trickle down to a long-rumored "iWatch" wearable device, noting the gesture-based messaging technique is ideal for small-screened devices.
In a research note issued on Wednesday, UBS analyst Steven Milunovich described the recent meeting with Cook, saying Apple's chief is keen on Chinese-style voice messaging that allows users to dictate messages to their phones before sending them off, reports Fortune. The analyst believes that porting such a feature to a wrist-worn device "makes sense."
"When we visited with Tim Cook, he said that walking down streets in China one sees people speaking into their phones sending voice rather than text messages," Milunovich writes. "It also could aid penetration of China, which Cook said has a ways to go."
While Apple's current iOS 7 features speech-to-text dictation, it does not have voice messaging functionality built in. Third-party messaging apps like Facebook Messenger are quickly incorporating the feature, however.
In the next-generation iOS 8, Apple includes voice messaging technology in the Messages app as an alternative to traditional text-based input. Current beta builds of the forthcoming mobile OS let users record a voice message with a single tap-and-hold gesture, then send it or cancel by swiping, a method that would be of use on a device like a wearable.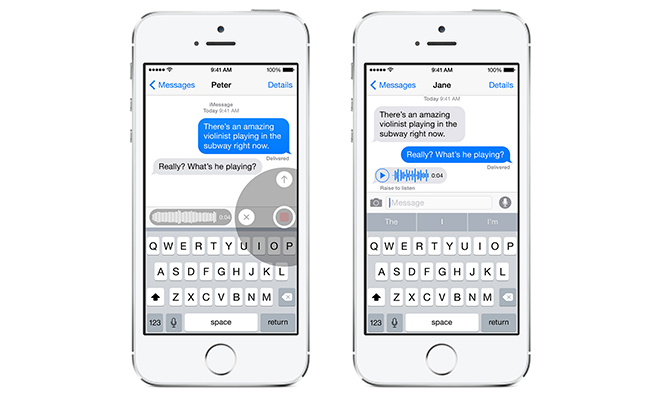 Messages will also be able to send video messages in much the same way, with simple one-finger gestures controlling the process of recording and sending.
While Cook did not call the iWatch out by name, the analyst believes iOS 8's upcoming voice messaging capabilities could be a keystone feature for the rumored wearable. Instead of trying to tap in text on a small screen, users would be able to simply talk to the device, perform one or two simple gestures and send the message on its way.
With rumors pointing to an October release, speculation as to what Apple is planning with the as-yet-unannounced iWatch has ramped up in recent weeks. Some reports claim the supposed wearable will come with more than ten sensors capable of detecting movement and deciphering health-related metrics like a user's heart rate. Others say the wearable will come with a "slightly rectangular" display could boast a new form of wireless charging.
As for Milunovich, he considers voice messaging as one of Apple's "jobs to be done" for the iWatch.