Samsung to guard against anticipated 'iPhone 6' with metal-clad 'Galaxy F' in September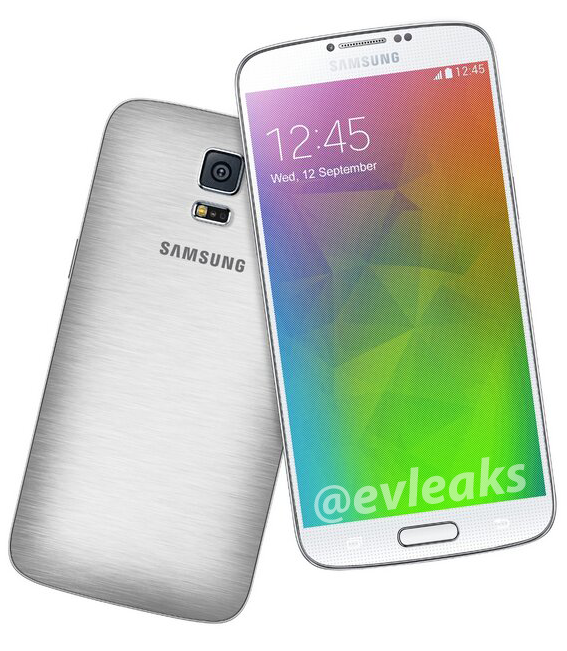 With a 4.7-inch iPhone rumored to be on the horizon, Samsung is reportedly readying its first non-plastic handset for a September unveiling in what could be an attempt to stave off defections from Galaxy buyers waiting for a larger-screened option from Apple.
Samsung's device, dubbed the "Galaxy F," is thought to bring an all-metal construction along with Qualcomm's Snapdragon 805, a 1440-pixel-by-2560-pixel QHD display, and 3 gigabytes of RAM. The metal build seems to be confirmed via high-resolution press shots published by @evleaks, but it is possible that Samsung will merely use a textured plastic to simulate an aluminum finish.
The handset has thus far been seen in both silver and gold liveries, though it is likely that a black version will also be available.
Samsung has been rumored to be considering a "premium" all-metal handset in the past, with the Galaxy S5 pegged to come in both plastic and metal variants. The company did not choose that route, however, instead releasing the handset with a dimpled plastic finish.
Apple's "iPhone 6" is widely expected to sport a larger 4.7-inch display, a change that surveys suggest could woo as much as 35 percent of Android and Windows Phone buyers. An even larger 5.5-inch "phablet" variant is also thought to be in the offing, though its existence is the subject of debate among analysts and Apple watchers.