Alleged 4.7" front panel for Apple's 'iPhone 6' handled on camera to show one-handed use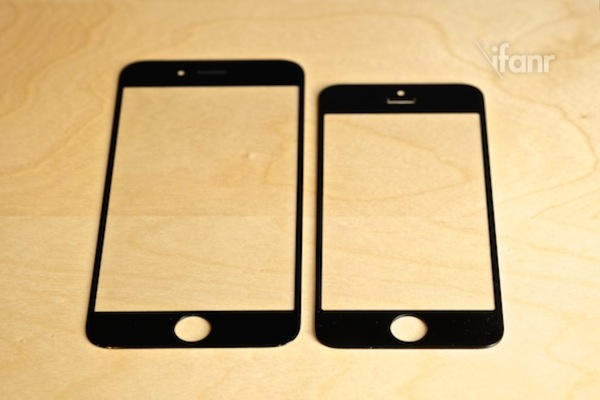 The latest alleged "iPhone 6" parts leak claims to show the device's front glass panel, with a video showcasing its larger 4.7-inch size and how much of the display can be reached by holding it with one hand.
One-handed use was a key focus for Apple when the company introduced the larger 4-inch display on the iPhone 5 in 2012, but it may now be willing to eschew those principles to follow the trend of larger display sizes, if the new part obtained by Chinese website iFanr is legitimate. In the video below, the part is compared to a genuine iPhone 5 glass panel, and the site noted that both seem to be similarly designed.
The site noted that the edges of the glass have an "arc" to them, sporting curved edges as opposed to the rounded off corners on the iPhone 5 class. The alleged "iPhone 6" front glass is also noticeably thinner than its predecessor.
The glass part also suggests the forward facing FaceTime camera may have been moved to the left of the call speaker. Starting with the iPhone 5 and carrying over to the iPhone 5s, Apple had moved the camera to a centered position above the ear speaker.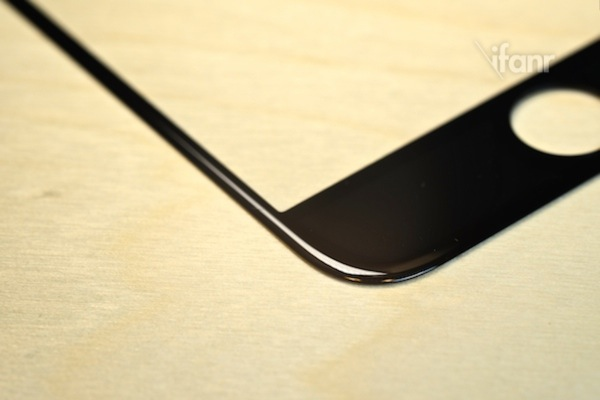 And in one-handed use in the included video, the user is able to reach the sides of the larger 4.7-inch display, but it appears that reaching the bottom and top of the screen with one-handed use would be extremely difficult for most users.
For months, rumors have claimed that Apple's next-generation handset will come in two screen sizes: A 4.7-inch display claimed to be pictured above, and a larger 5.5-inch screen that would cater to the growing "phablet" market. One questionable report from earlier Thursday suggested the 5.5-inch variant could be dubbed the "iPhone Air."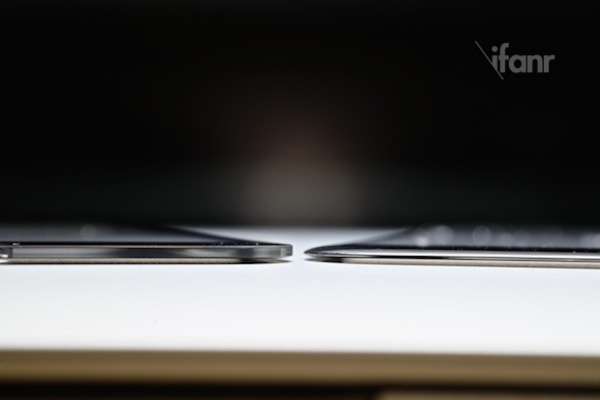 In addition to having a larger screen, the "iPhone 6" is also expected to be completely redesigned, with a thinner design and curved sides making it distinct from its predecessors. Mockups claiming to show the design of Apple's "iPhone 6" also suggest that the lock button on the device has been moved to the upper right side of the handset, while the volume buttons are expected to be "pill" shaped instead of circles.
The next iPhone is expected to be about as thick as a current iPod touch, which measures just 6.1 millimeters, making it much thinner than the 7.6-millimeter frame of the current iPhone 5s. If Apple follows its recent release pattern, as is expected, then the next iPhone should be unveiled sometime in September and would launch the following Friday.