Apple ordered to revise App Store refund policy, may make changes global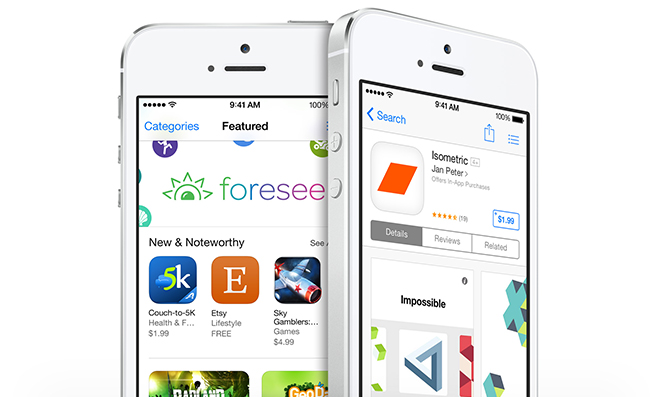 AppleInsider is supported by its audience and may earn commission as an Amazon Associate and affiliate partner on qualifying purchases. These affiliate partnerships do not influence our editorial content.
South Korea's Fair Trade Commission on Sunday ordered Apple and Google to make changes to their respective iOS and Android app stores policies in an effort to make post-purchase refunding more consumer-friendly.
Under the new terms, Apple must send out notifications to App Store users each time the company updates its contract terms and conditions, while Google will need to set up a refund system based on developers' individual policies, reports The Korea Herald.
Currently, Apple does not offer "automatic" refunds for past purchases and requires users to seek help through the App Store's "Report a Problem" feature. Each case is sent in for review by an Apple employee, who can then grant or deny the request.
"We expect the measure, aimed at protecting consumers, will have a ripple effect on similar cases throughout the world," the KFTC said in a prepared statement.
Apple may be getting a head start, however, as the company is said to be considering extending the necessary App Store changes beyond Korea's borders.
"While Google will limit its response to the FTC to the domestic market, Apple said it would consider applying the revised contract terms globally," said Hwang Won-chul, head of the KFTC's Adhesion Contract Division.
The ruling also includes "unfair provisions" currently part of the iTunes App Store and the Google Play store, though the the antitrust watchdog concentrated on app refunds in its announcement.
Sunday's order is the first KFTC action against app stores run by an international corporation, though the commission in March ordered a handful of domestic app stores run by KT, SK Planet, LG Electronics and LG Uplus to revise their contracts after repeated requests for action from Korea's Citizens' Coalition for Economic Justice.
Prior to the App Store decision, the KFTC ordered Apple to change its iPhone refund policy, allowing consumers to return or exchange defective units within one month of purchase. As part of revised hardware policy, customers are allowed to choose between a refund, new phone or free repairs.