Video purports to show flexible sapphire display cover for Apple's 'iPhone 6'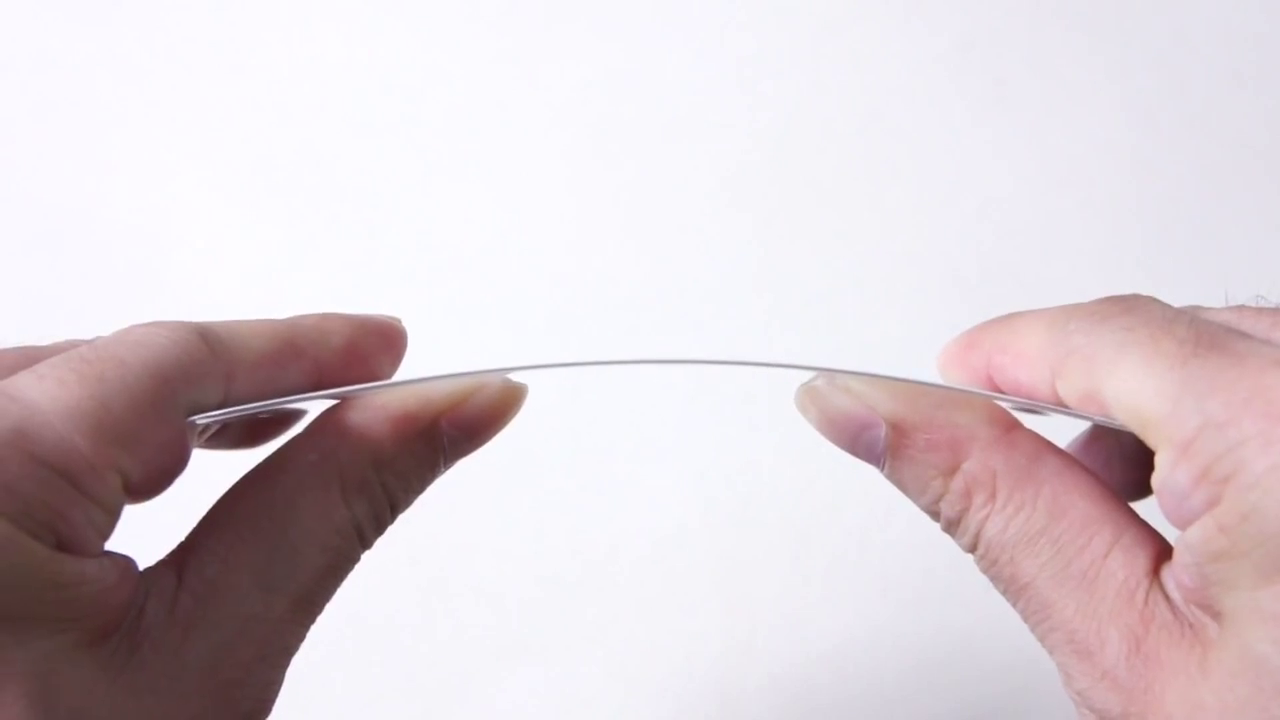 With Apple said to be preparing a move from Corning's Gorilla Glass to an in-house sapphire solution for the display on the so-called "iPhone 6," a new part alleged to be a preproduction sapphire front panel for the device was shown off Monday in a video from Hong Kong.
The nearly four-minute-long video shows the panel compared against an iPhone 5, followed by a series of measurements and a deformation test showing the part's flexibility. The video's provenance is somewhat unclear, as French blog nowhereelse.fr simply credits an "anonymous retailer," though some frames do appear to finger a Hong Kong-based supplier.
When measured diagonally, the LCD opening comes in at approximately 4.7 inches, echoing previous rumors of the next-generation device's display size. The part also appears to feature the more rounded edges seen in previous leaks.
Deformed between two hands, the part shows a relatively high degree of flexibility. Though blogger Sonny Dickson — who published the video independently and has accurately reported prerelease Apple hardware in the past — claims that the part on display is made of sapphire, there is no confirmation that the material is indeed in use.
Apple is widely expected to split its next-generation iPhone lineup into two differently-sized handsets, with one 4.7-inch model and a larger, 5.5-inch "phablet" variant. Rumors that one or both may sport sapphire screen covers have intensified since the revelation that Apple invested more than $500 million in an Arizona sapphire facility, though it is possible that the company could have other uses for the material.