Apple reportedly loses senior Maps engineering manager to car service Uber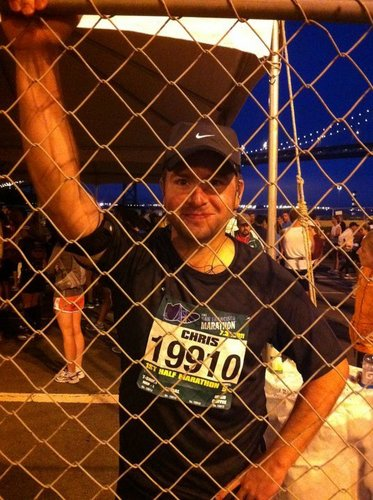 AppleInsider is supported by its audience and may earn commission as an Amazon Associate and affiliate partner on qualifying purchases. These affiliate partnerships do not influence our editorial content.
Chris Blumenberg, an engineer responsible for some of the foundational elements of Apple's mapping strategy dating to the first-generation iPhone, is said to have accepted an offer to leave Apple for transportation networking startup Uber.
It is still unclear exactly when Blumenberg will wrap up his duties as the person in charge of Apple's Maps Apps & Frameworks group, or what position he will take at Uber. Blumenberg's move was first reported by The Information.
Blumenberg joined Apple in 2000, according to his LinkedIn profile, and was one of the first engineers on the Safari team before moving to iOS under former boss Scott Forstall. After bringing WebKit and Safari to iOS, Blumenberg built the initial version of Maps demonstrated on stage by former Apple CEO Steve Jobs at the iPhone's introduction.
Most recently, Blumenberg led a team of over 40 engineers responsible for "all things related to maps client software on iOS and OS X," including the Maps app and MapKit framework. Some of that team's work may have been on display earlier Tuesday when Apple migrated its Find my iPhone beta site to a new web-based version of Apple Maps.
The reasoning behind Blumenberg's departure is not clear, though reports of turmoil in the Maps team have surfaced in recent weeks. Some insiders have cited a "failure of project managers and engineering project managers" as the reason behind a string of missed deadlines and developer turnover, though it is possible that Blumenberg simply chose to further his career elsewhere.