Apple Store design and layout can be trademarked in Europe, court rules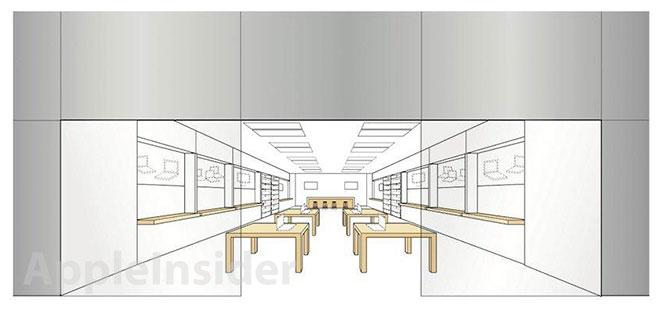 AppleInsider may earn an affiliate commission on purchases made through links on our site.
The European Union's top court ruled Thursday that Apple's distinctive retail store layout is worthy of trademark protection under European law, allowing the company to enjoy the same legal cover on the old continent that it secured in the U.S. last year.
"From this the Court concludes that the representation of the layout of a retail store, by a design alone, without indicating the size or the proportions, may be registered as a trade mark for services," the European Court of Justice wrote in its decision. The court's directive was first noted by the Wall Street Journal.
Apple submitted its store design for protection to the U.S. Patent and Trademark Office in 2010, and the application was approved in January of 2013. Soon after, the company applied to extend that trademark to Europe and was rebuffed by the German patent office, which argued that such a trademark would not be valid under EU law.
German courts escalated a review of the law to the ECJ, which has the final say on interpretations of EU law.
Apple often cites is expansive retail empire as a major competitive advantage, and rivals — including heavyweights like Microsoft — have attempted to mimic the stores' design and layout, generally without success. Thursday's ruling comes as the iPhone maker is in the midst of a major expansion under new retail chief Angela Ahrendts, including what appears to be a new flagship store in a nearly 250-year-old building in the Scottish capital city of Edinburgh.